Classic European
Perfect Family feast is simply sharing delicious food with loved ones! The whole day revolves around food. These Hearty chicken dishes with quick snacks items & a yummy dessert to just enrich your experience.
Soup
Glorious Pumpkin Soup
Creamy roasted pumpkin soup flavoured with rosemary garnished with olive oil. A tasty & a healthy dish.
Starter
Corn Cheese Balls
These are a sure shot hit,something you would not realise when its gone.Crispy corn balls are filled a cheese cube each. Deep fried till golden brown. A bit into the cheese center is sure to make you go YuMmmm. (Serves 3 pieces in 1 portion)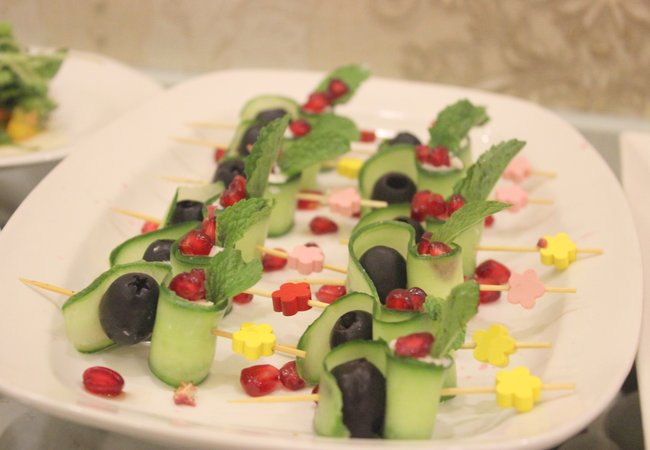 Cheese Cucumber Swirls
Here's fun appetizers that gives a change to your party menu from salted crackers, fat chips and other snacking temptations. Enjoy something healthier on your party. Cucumber strips stuffed with cream cheese.
Cocktail Chicken Canape
Cocktail Chicken Canape is a sweet and savoury finger food recipes to get your party started.
Main Course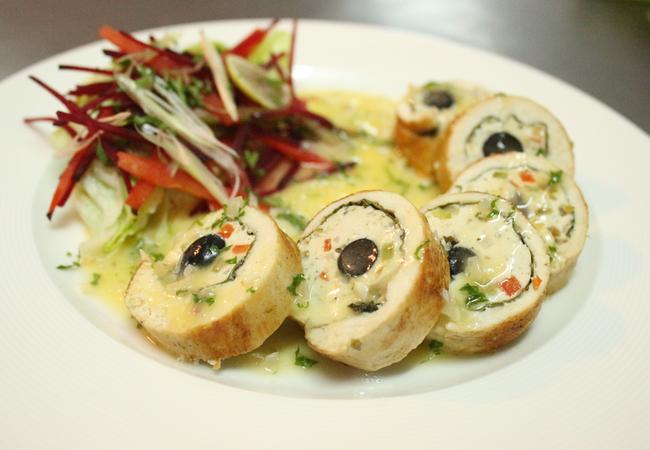 Chicken Roulade
A flavor-packed Chicken Roulade will never fail to impress your dinner party guests. A perfect chicken main course for your party.
Rice
Herbed rice
The fresh herbs give an incredible flavor to rice.The aroma of herbs like parsley and basil add a very different flavour. (Serves 150 grams in 1 portion)
Desserts
Panna cotta
A chilled dessert made with cream and often milk simmered with sugar and flavorings like vanilla or fruit sauce. Best option for dessert when choosing a continental menu for your house party.
Drinks
Green Apple Mojito
An incredibly fruity combination of green apple, lime, mint and soda water. Perfect drink for your party while you chat with your friends.