Buffet Setup
A Birthday Party was thrown at Shobha Daffodils with 60 guests. This party had a snacks menu, with a dosa counter to entertain the kids.
Buffet Setup with Dish Warmer
A neat and sophisticated Buffet setup complete with Food warmers is the trademark of Cookifi, we make sure your food setup and serving area looks elegant.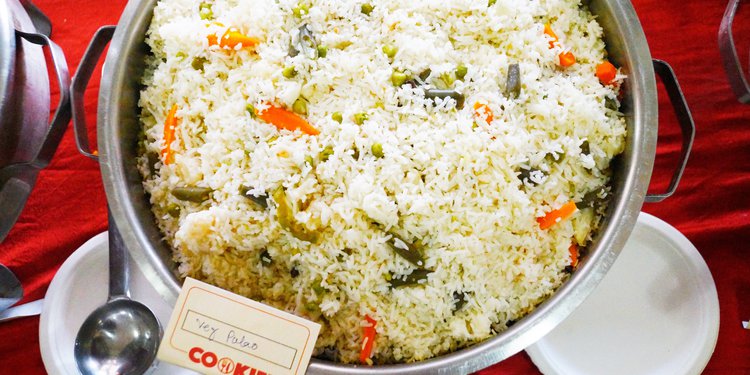 Vegetable Pulao
Veg Pulao Recipe is delicious medley of rice, spices and vegetables. Also known as Veg Pulav, Indian Pulao or Vegetable Pulao, this North Indian dish is very simple and tasty and pairs perfectly with any raita or curry of your choice and is very tasty.
Cook At venue
Our cook reaches venue prior to the time so that they can prepare the fresh food.
Previous
Next

A birthday party was thrown at Shobha Daffodils with Cookifi as the preferred catering service. We served more than 60 people. This event was held in November. We catered pure vegetarian food, which included delights such as French Fries, Hakka Noodle, Dosa Live counter, Sambhar, Matar Paneer, Vegetable Manchurian Gravy, Vegetable Pulao, Poori Basket, Boondi Raita, Icecream, Cool Blue and many more.
Photos at Raghav's Birthday Party