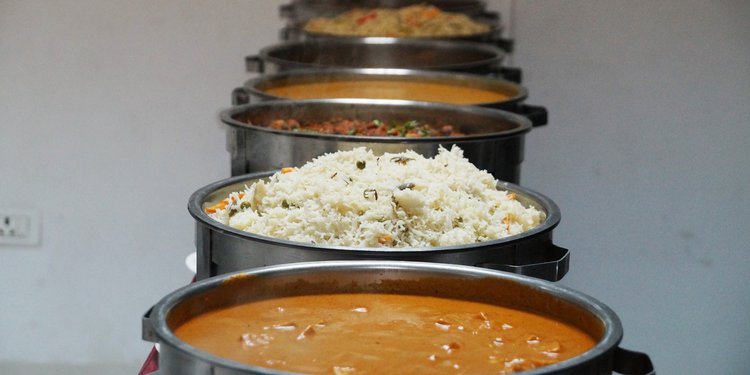 Buffet Setup
There are several catering services located at JP Nagar, But Nitya's parents choose us for their daughter special day and Cookifi served the most delicious food.
A well Buffet
Serving buffet style frees up the host for mingling while letting guests help themselves to their favorite foods with a well thought-out display and a curated selection of sweet and savory menu items.
Dishes
The Dishes were Specially made for the kids less spicy and tastier like Paneer Tikka Chaat Counter, Dhaba Dal, Paneer Butter Masala, Kadhai Veg, Hakka Noodle, Vegetable, Manchurian Gravy, Vegetable Pulao, Butter Roti, Indian Green Salad, Gulab Jamun and Mojito
Guests enjoying Cookifi Food
The guest was totally pleased by neatly placed chaffing dishes and the food.
Previous
Next

Cookifi did a Nitya's 2nd birthday party at Elite Promenade Jp Nagar. The food was prepared in our kitchen and we served at their venue.