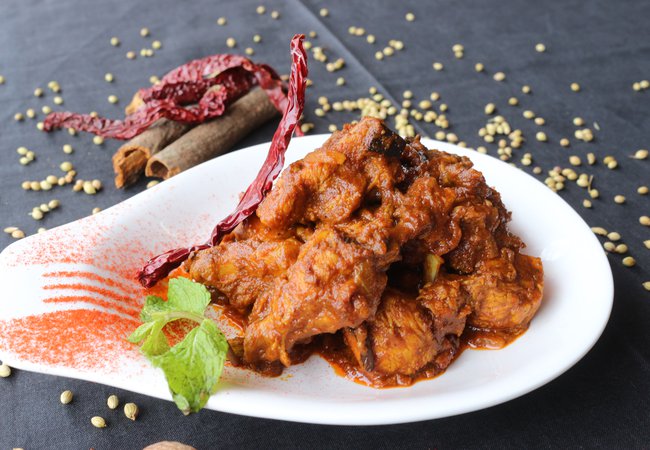 Bengali cuisine is one of the many Indian cuisines which has the true essence of regionality and age old taste in it. One need not have connections to the Bangla region, to experience its true delights.
For the unacquainted, the Bengali cuisine is a store house of unusually rich flavors and dishes. Be it honey dripping sweets or the tantalizing curries and gravies, this cuisine is a foodies dream.
Cookifi has recently put together few of your favorite Bengali delicacies together to take your taste buds on a Howrah Ride. Serve it at a party or sit down to enjoy it with your better half, you don't need reasons to try this one out.
Click here to see the entire Bengali Bhoj menu
Chicken Kosha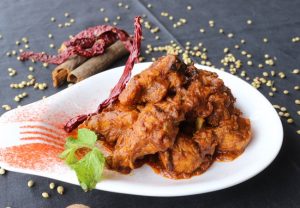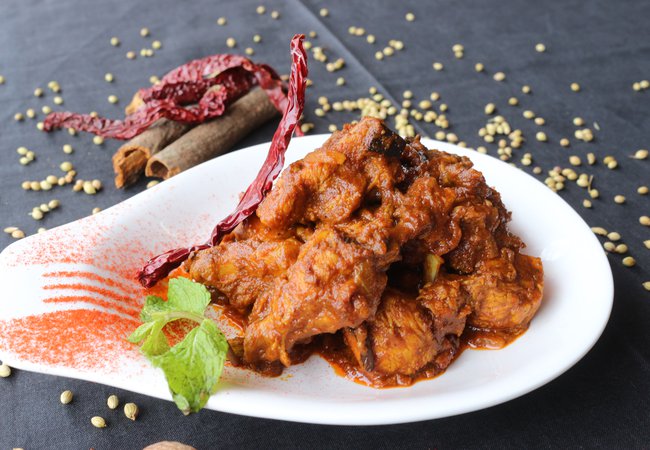 An authentic Bengali dish, its name Kosha comes from its semi-dry state. It is prepared using golden caramelized onions, aromatic Indian spices, and pungent Mustard oil. What makes it stand out is its seamless ability to go with Rice, Roti, and Paranthas.
Cholar Dal

A meal for Bengalis is a ritual in itself. That is why even a simple dish like Dal, is cooked in such a splendorous way. Cholar dal is made from Bengal Gram, clarified butter, Coconut slices and freshly pound Cumin and red chilies.
Chingri Malai KARI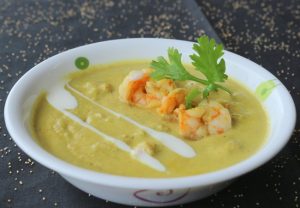 A treat for the Prawn lovers, Chingri Macher Malai curry is a true delight for the taste buds. Fresh tiger prawns sauteed in a sauce made from bay leaves and hot spices, finished with a helping of coconut milk. It is served alongside Gondhoraaj (lime) rice.
Aloo chanar Dalna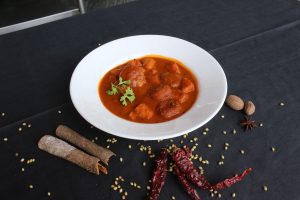 Impress your guests with this traditional delicacy. It is prepared using Potatoes, Cottage cheese, and clarified butter. The dalna is an excellent side dish to be served as a part of the whole spread.
Seer Fish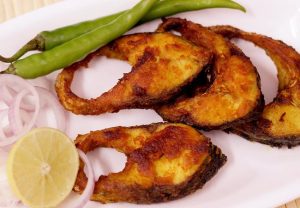 Bengalis love seafood! Being a coastal community abundant in seafood production, the Bengali Cuisine has innumerable ways to make curries and starters out of their seafood. One such awesome dish is the Seer fish fry.
Vegetable chop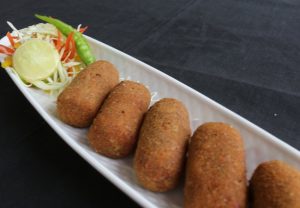 A popular street snack, the vegetable chop can be served at Hi-tea parties or as a starter in your house parties.  It has all the goodness of fresh winter vegetables and all the sin of deep frying. It is made with bhaja moshla( dry roasted spices) and grated binding vegetables.
Aloo Posto

A delicacy which will actually make you drool with happiness, the Aloo Posto makes for a great main course. It is made from Potatoes, Poppy seeds, and onion seeds.
Baingan Bhaja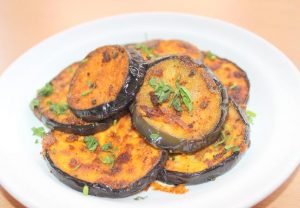 An awesome side dish to compliment the menu, Baingan bhaja is a great way of using eggplant. Medium sized discs of brinjal are immersed in a spicy marination and then roasted in a pan.
Bengali Luchi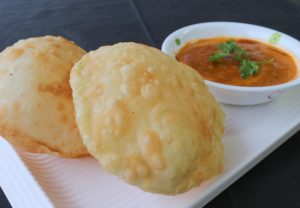 Give your Usual fried puris a rest, and go for Luchis instead. Warm, crisp and healthy( they use wheat flour) Luchis are a great addition for your Koshas and Aloo Posto.
Nolen Gurer Payesh

Bengalis can be held accountable for more than just Roshgullas and Cham Cham. This amazing sweet dish is made with jaggery. It is a traditional Bengali rice pudding.
Did you like the menu? Or do you have any additions or suggestions to make to us? Reach out at https://twitter.com/Cookifiapp 
Comments
comments