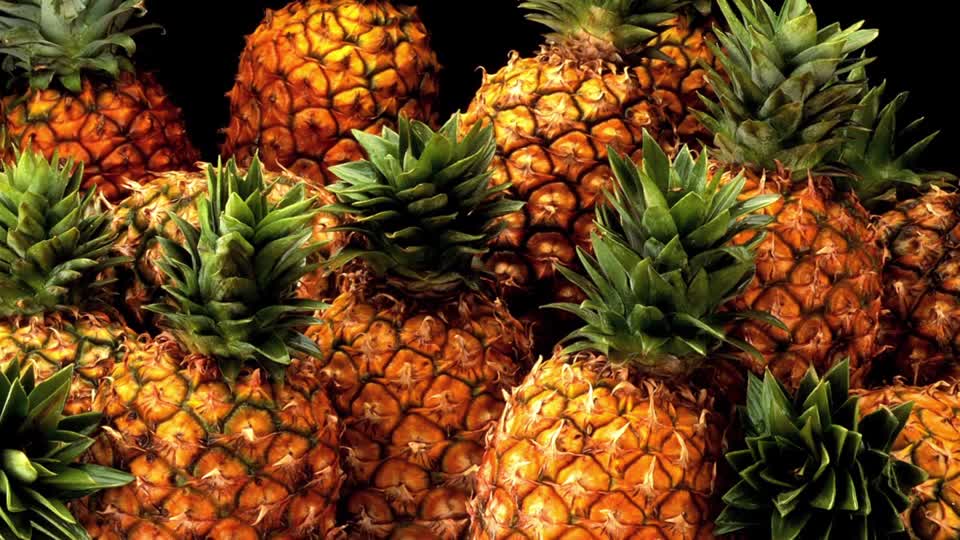 Pineapples are one of the healthy and tastiest fruits you could serve. I personally despise the canned ones and my eyes are always n the lookout for a fresh variety in the store. In India, pineapples are generally found in the months of July to December. The tropical fruit is sought for its fresh sweet tangy flavor and is a common ingredient in Salads, puddings, and some savory dishes.
The fruit is actually made of many individual berries that fuse together around a central core.
Health benefits of Pineapples:
Weight loss:
They are abundant in enzymes, antioxidants, and vitamins. They also contain high amounts of vitamin C and Manganese. They are great for weight watchers and calorie counters as one cup of pineapple contain just 82 calories.
Digestion:
Pineapples aid digestion too, as they contain bromelain, an enzyme that breaks down enzymes. They contain dietary fiber which helps you keep regular and keeps the intestines healthy.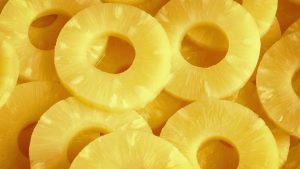 Immunity:
It is rich in vitamins such as A, B, and C. This makes them a helpful fighter against problems such as heart disease and joint pain.
They grow our overall immunity and help fight cell damage. 
Bone strength:
Pineapples help you stand tall and proud. The fruit contains nearly 75 percent of the daily-recommended value of the mineral manganese, which is essential in developing strong bones and connective tissue. It also helps prevent osteoporosis.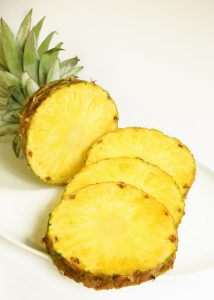 Eye health:
The vitamins and antioxidants in pineapples help reduce the risk of macular degeneration, a disease that affects the eyes as people age.
Anti- Inflammatory benefits:
They can reduce tumor growth and reduce severe inflammation.
Cookifi serves some of the best recipes with Pineapple. Have you tried Our pineapple Jalapeno pops, Pineapple pudding or the star of BBQ parties – the Grilled pineapple?  Tell us your favorite Pineapple recipes in the comments.
Twitter: Cookifiapp
Comments
comments