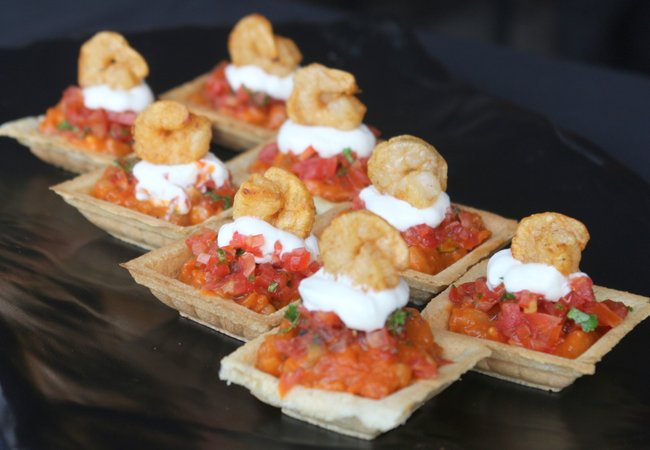 Prawns are a delicious non vegetarian delight devoured all over the world. People in coastal areas get to enjoy them regularly as they are available in abundance.  The juicy meat of the Prawn and the fact that it can be cooked easily and quickly makes it a great choice for any type of starters and Mains.
Difference between Prawn and Shrimp
The term shrimps is also synonymous with Prawns, but did you know, they are not one and the same. Prawns have bigger gills, body structure and larger legs & claws. Shrimps are smaller in comparison. But the process of cooking both pretty much remain the same.
Even though they are expensive, Prawns can make for some amazing starters. Serve them fried, grilled or tossed in sauce, they will be the talk of the party. Here are a few recipes :
Full of flavor and texture, the Mexican prawns shells are a true delight. Crisp Canapes are loaded with Salsa and guacamole, dressed with Cilantro and a single piece of juicy seared prawn is garnished to finish the dish.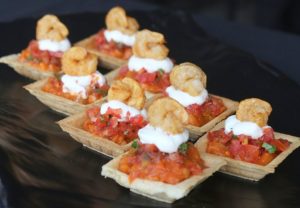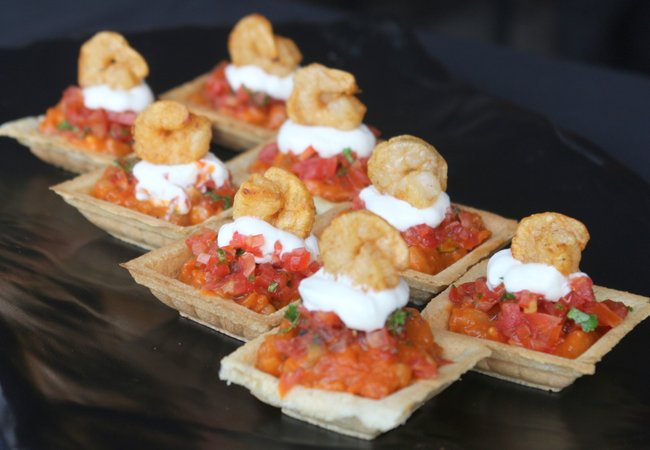 Regal and aromatic, the butter garlic prawns are fit for a kings dining table. Juicy, Fleshy tiger prawns sauteed in generous amounts of Butter and secret herbs, with a hint of ginger and chili flakes to give them an edge.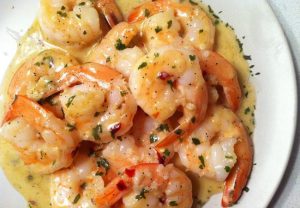 Kerala Fried Prawns
This dish unearths the richness of the 'land down under', its marvelous seafood and it's beautiful spices. Juicy prawns fried crisp in coconut oil, spluttering mustard seeds, crackling curry leaves, turmeric, fiery chillies and a drop of lemon.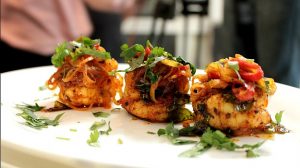 Tandoori is a hit recipe for spice lovers. Soft juicy prawns are marinated in a paste of tomatoes, onions and Indian spices.  The marinated prawns are then grilled to make them crisp and smokey. Served with green mint chutney and a side of fresh salad.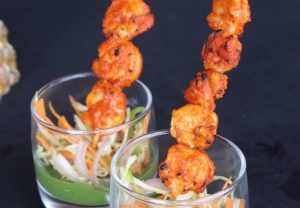 Impressively sumptuous and visually enticing the Malai prawns get their name for the sole reason that they are given a marination of milk cream. They also get coated with Indian spices and herbs before getting grilled to perfection.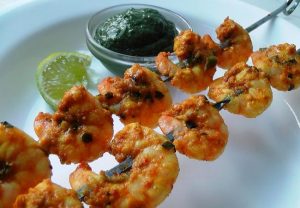 Prawns might not be a crowd favourite, but if you are having guests over who love seafood, then Prawns should be on your menu. They balance out the heavy dishes of the main course with a light taste of their own.
Comments
comments