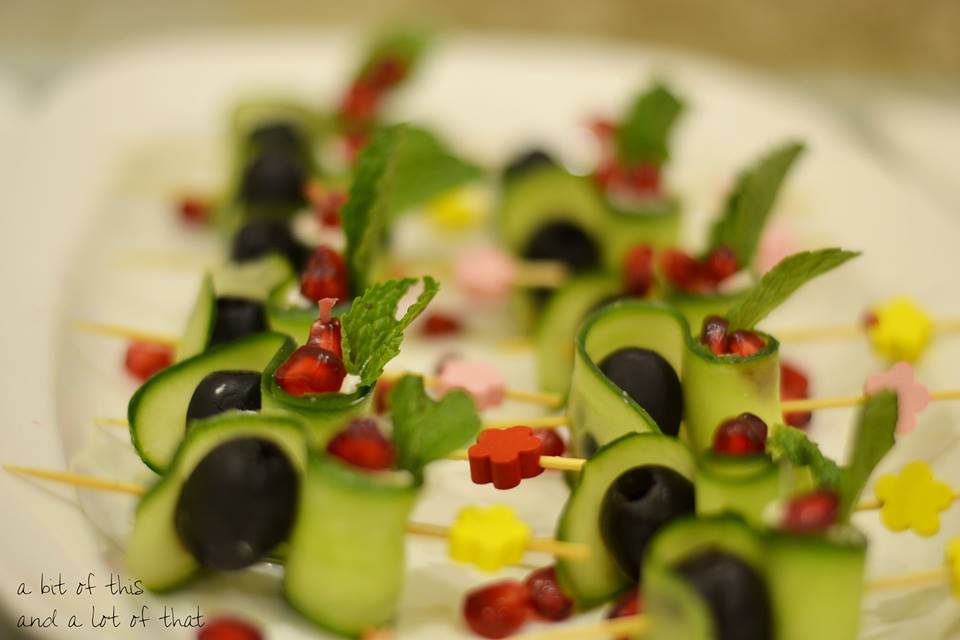 Holi is the celebration of goodness over evil. The festival of Holi symbolizes that we love each other. It is all about being free and going crazy with colors. There is your music pumping out of the speakers, there are your colors flying in the air, your pichkaris filling up with chilled water, but then what about the food.
Obviously, the hungry guests are going to look for something to grab and devour in the midst of all the fun. That is where you as the Perfect host, keep the party going by offering snacks and appetizers.
For a colorful event, it is pretty expected and imperative that the food will also be colorful. But the synthetic food colors that are added to make food colorful, are actually really harmful and unfit for consumption.
It is thus, time to go Organic. Use the natural coloring provided by Food, like orange from Carrots, green from Spinach, red by Beetroot and Pomegranates etc. Then you will be assured that what you are eating is chemical free.
Street food and finger food are one of the most sought after foods to keep the enjoyment high. Hiring a caterer will allow you to enjoy the party without any worry of what to serve the guests. Below are a few ideas that might help you plan that Hip and happening party which would be remembered for long.
Put up a Chaats live counter: A Pani puri eating competition, would add spice to any boring party. Make the Jaljeera Spicier to fire up the competition. Also various other chats like, Sev puri, Bhel, Dahi bhalle and Paapdi chaat can be served at the counter. Mouthwatering Coriander and tamarind chutneys will add to the tanginess and make your guests drool worthy.
Set up a grill unit: Any chicken/ Mutton Fans out there? Keep the the Kebabs and Satays coming. The aroma of charcoal will make the appetite of the guests shoot up, and they will soon form long long lines waiting for the Barbequed delicacies, with options such as Tikkas and tandooris. Make sure you also have Vegetarian choices like grilled mushrooms and tandoori Paneer so you won't disappoint them.
A mini mocktails Bar: So much fun, the laughs and screaming will surely make them thirsty, so make sure you have a counter for Mocktails and the Holi special Thandai, Masala Chaas, Virgin Mojito, Kiwi Crush, smoothies and Hot Beverages are a few good options to start with.
A stand for Chinese food : Even in a wholly Indian Festival there are sure to be some Chinky/Chonkies out there who will be drooling over Chinese delicacies. Make sure you keep them happy by serving their favourite Manchurians and Noodles, also do not forget the humble momos are a crowd favourite.
A kiddie FrenchFries/Nuggets stall: Kids love their potato chips more than their favourite cartoon characters, Chicken/ Paneer nuggets should be up for grabs to make the little heroes and the beautiful princesses jumping with joy.
South Indian Booths: Aiyyo Deyvam! How can you not have a crispy Masala Dosa counter to please your colleagues. Although Holi is predominantly a North Indian festival, now it os celebrated with full fervour in South India too. Therefore let the Vadas and Bondas fall free.
Salads and Soups for the Health conscious: Holi and Salads have one thing in common. They are both fun and colorful. With all the junk food drama going on, make sure you don't forget the ones who are watching what they eat. Salad options such as Somtom and Panzanella will delight your guests and the array of Soups will keep them warm after all the chills of Pichkari fights.
Dessert Bar for the sweet toothed: What is a festival without a little indulgence? The Shrikhand, Custard and Gulab Jamuns will put a smile on each face in the hall. And also the Holi special Gujiyas are a big hit. Ice creams and colorful cotton candy stalls can be set up for the Kiddies.
With the food Sorted, it is now only left to you to send out the invitations, compile some crazy Party anthems, decorate the venue and put onn your party hat. Make sure you use a considerable amount of water and go for an Environment Friendly Holi celebrations.
P.S. One quick tip. Use organic colors instead of the pukka one as the latter are less harmful. And for the people who do not enjoy colors keep a few flower petals handy. You don't want to disappoint anyone at your party.
Comments
comments