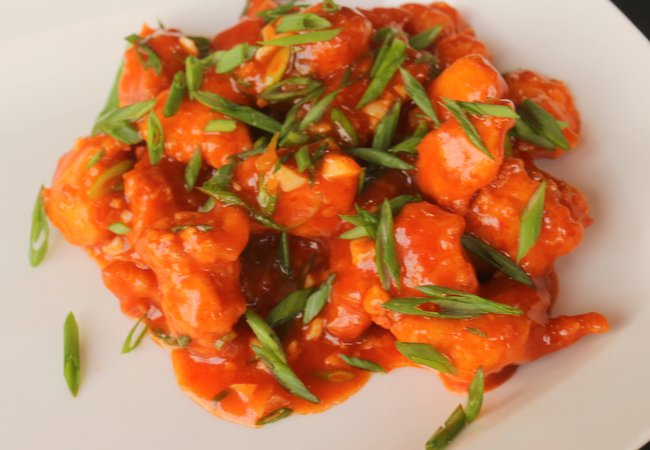 The rains are here and we cannot help but soak in the happiness. With a steaming cup of tea in one hand, and an old classic book in the other, and some peaceful music playing in the background, monsoons never fail to entice us with their charm.
Against the pitter patter on the window panes, one is bound to remember some good old dish grandma used to serve during the monsoons. It could be her hot and steamy Iddiyapams, some tempered dhoklas or slowly roasted meat cooked over wooden logs.
To reminisce those monsoon moments, Cookifi has aptly put together some drizzly- earthy dishes, that fit perfectly against the aroma of wet soil. Enjoy!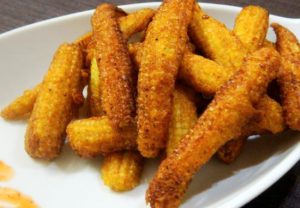 Baby corns are a finger food we all adore. They are so easy to play around with as there can be so many variations in baby corn recipes. This particular recipe has baby corns marinated in garlic powder and lemons which are then fried until they turn golden brown.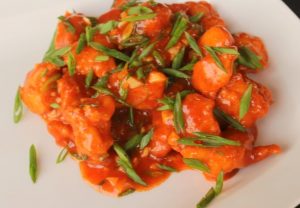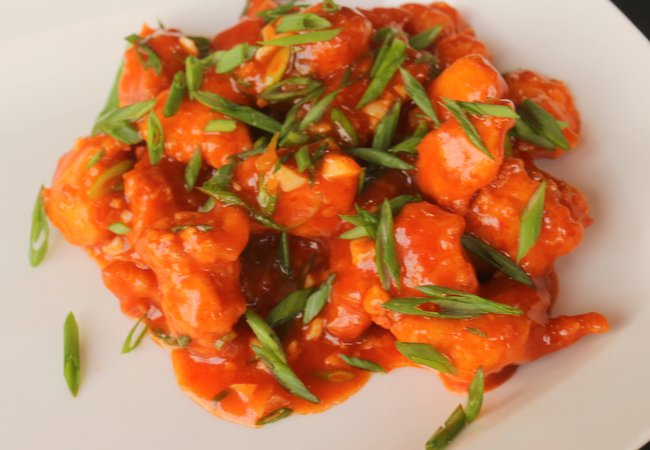 This Chinese delicacy is a sure shot hit at monsoon parties, owing to its alluring taste and visual beauty. Simply put, it is boneless cubes of chicken simmered in a light sweet and sour sauce. The chicken is succulent and slightly spiced, you can't keep your hands of this one for sure.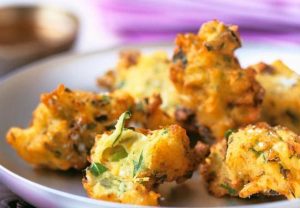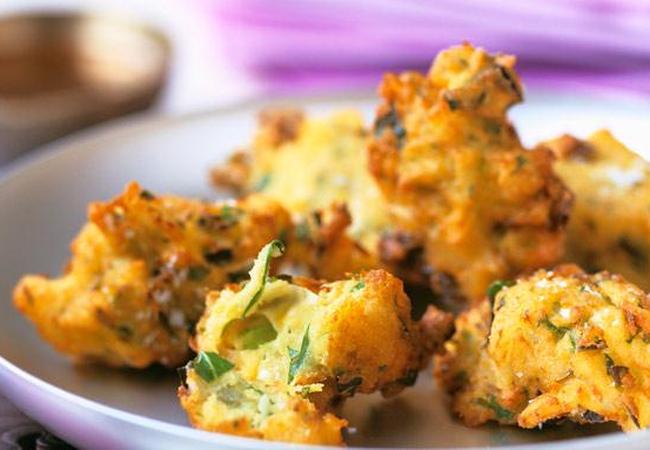 Chai and Pakodas are a match made in heaven! Freshly sliced vegetables and leaves dipped in a fluid batter and deep fried until golden brown. Served with a side of mint chutney and hot sauce to compliment their crisp crunchiness.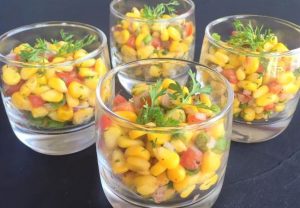 We've all enjoyed the guilty pleasure of eating Steamy-Buttery corn on the cobs while watching the raindrops falling from the roofs. But have you ever tried giving the cob a zesty twist? Corn kernels tossed in with some parsley, spice mix, lemon and freshly diced vegetables.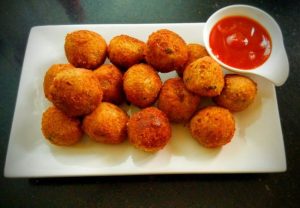 Cloudy with a chance of ??? CHEESEBALLS! If the rains have been keeping you house arrested, then make the most of your time, sit down and do something creative. All work will seem like child's play when you a have a plateful of hot Cheeseballs by your side.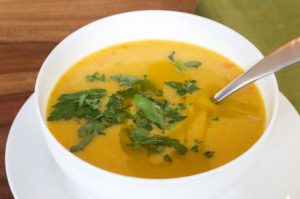 Nothing better than a hot aromatic soup to warm up your soul, on a cool rainy day. A spiced Shorba with bits and pieces of smooth delicate chicken. The robust yet simple flavors from the stock will definitely impress you with their taste.
What are your ideas for a perfect evening snack in the monsoons? Mention below in the comments or tweet to us at
Cookifiapp
.
Comments
comments