Serve your kids & guests some patriotic food for Republic Day 2017. The dishes combine flavors from different states of India, all coming together to create the tricolour dishes!
Tri Color Sandwiches
Our Indian flag is indeed an inspiring one; both kids and elders love the combo of energizing colors on it. Now why not bring out those colors into a sandwich, to create the same spirit in your taste-buds? A green layer of minty paneer and an orange layer of creamy carrots also complement each other well in taste.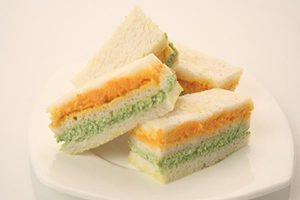 Tiranga Dhokla
Tri Color Dhokla is the three colored Dhokla – a simply amazing Independence Day dish, made with Idli batter, Palak puree & carrot puree. All the three colors of our Indian flag are spreading the flavors in the form of this snack.
Tri Color Salad
This is a cherished Pasta Salad! With simple ingredients comes simple process. Other than being delicious, Tricolor Pasta goes really well with the celebration of Independence Day. Apart from that, it's a something that kids will really love.
Tiranga Pulao
On the special occasion of Independence Day let's make this delicious and nutritious tri color rice preparation. Spinach for its natural green color, coconut milk for its natural white color and tomatoes for its natural orange color defines Tri Color Pulao.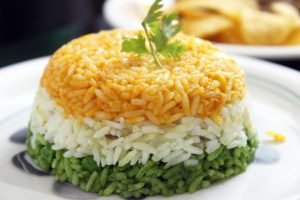 Tiranga Idli
Simple, colorful, healthy and with a good deal of wow factor as well, is the Triranga Idlis. The idli colors are based on the flag. The natural color of idlis is white as it is primarily rice based.  To this add carrots for orange and spinach for green. Very appealing to kids and also serve as a good finger bite appetizers in a party.
Give your party a slight feel of patriotism this republic day & make it more exciting for your guests. Celebrate the Republic day with patriotism in heart & food.
Comments
comments