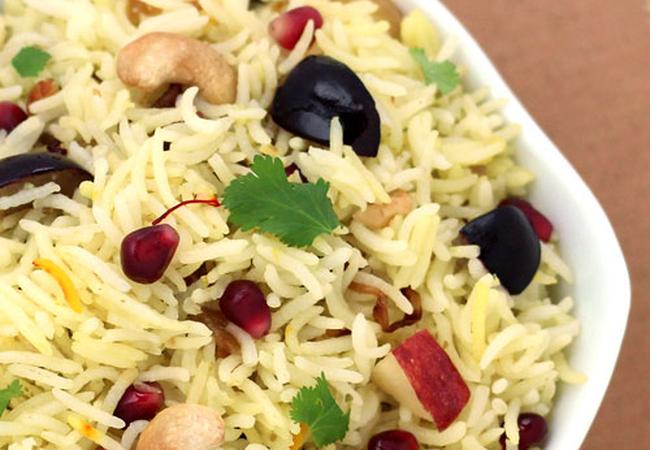 Goddess Durga is, here again, waiting to be decorated and ornamented. The wafting aroma of buttery dishes rises from the kitchens, while the bells chime in with music, bringing alive the 9 best Auspicious nights of the year. Navratri is not just a festival, it is an extravaganza of celebrations of various kinds, from food to dance. This is why we bring you the 7 best Vrat dishes you can try at the comfort of your home.
Vrat dishes are a popular choice during the Navratri season, these dishes are free from onion garlic and non-vegetarian ingredients. Vrat dishes are a great way of detoxifying your body. They also help in decreasing the heat on the body.
When people usually imagine Vrat food, they think of Bland and tasteless dishes, but Cookifi here presents to you sumptuous Vrat delicacies, that you'll love to enjoy with friends and family.
Kala Chana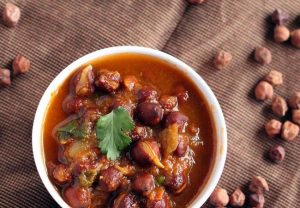 Slightly tangy and with a hint of spices, the Kala chana can be had in two ways- dry tossed and Curry version. It is very simple yet so flavorful. Add to it the factor that black chickpeas are highly nutritious and healthy, they will save you from hunger pangs for a long time.
Sabudana Khichdi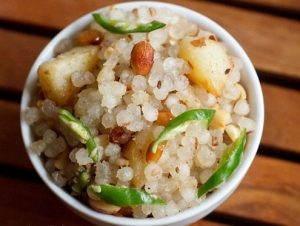 This is a staple dish for the fasting period. Made with Sabudana or Tapioca Pearls, this light, and tasty delicacy is a treat worth savoring. It has mild spices along with peanuts. Gives you an instant kick of carbohydrates and energy to Fast.
Chole Bhature
Who says fasting food has to be boring? Chole Bhature  made sans onion and garlic are a delight too. Freshly fried pooris would make a great Accompaniment to this tasty dish.
Sabudana Vada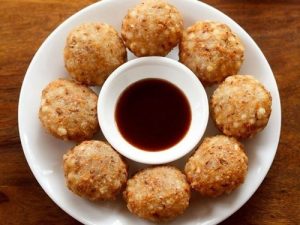 Sago can be used in multiple fasting recipes. One of the lovely ways you can have them for starters is by introducing them into fried snacks. Deliciously batter coated Sago fried until golden and served with a tangy tamarind dip.
Dahi Vada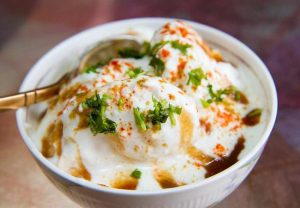 Deliciously indulging yet so light and healthy, the Curd Vadas are deep fried savory donuts immersed in slightly sweetened curd. These Vadas are then garnished with Indian Spices, Cilantro, Sultanas, and tamarind chutney.
Shahi pulao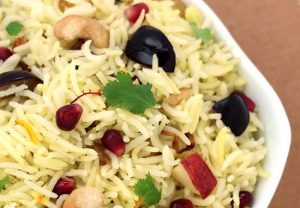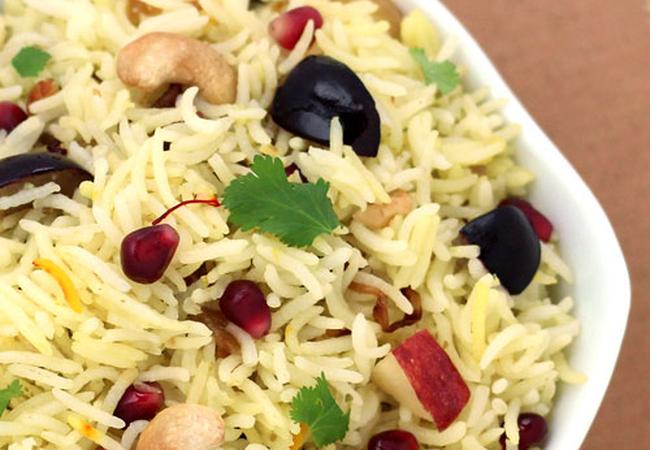 A Rich pulao made with Vrat wale Chawal. Shahee pulao is adorned with the choicest of fruits and dry fruits. This Pulao has a lovely aroma and color. It can go very well on its own or can be served with a lovely gravy/curry.
Suji Ka Halwa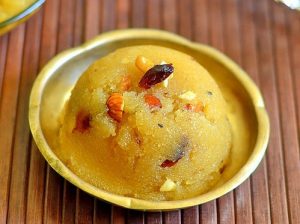 Once we are fasting the sugar cravings sure kick in at some point of time. You can beat them with a nice aromatic and light Suji ka halwa. Made from Rawa (semolina granules), it is buttery sweet and has a lovely golden color.
What's your favorite fasting food?  Do you have your own recipes and ideas for delicious Vrat Dishes? Leave a comment below or Tweet to us at Cookifiapp, and we will surely include them in our lists.
Comments
comments