Do people call you a social butterfly/ friend magnet? Do you have best buddies like you, who love enjoying good food and parties? Then, dear Patron, You are in luck. Cookifi has recently launched a referral program for the likes of you.
Simply refer your friends to Cookifi service, and help them avail a lovely 10% knocked off their total order value.
Wondering whats in it for you?? We are showering you with a 15% off on your next order. Yes, you read that right. A total of 15% off your bill value will be discounted just if you show us some love.
Wondering how to refer? Then Follow the guidelines below:
Login to your Cookifi account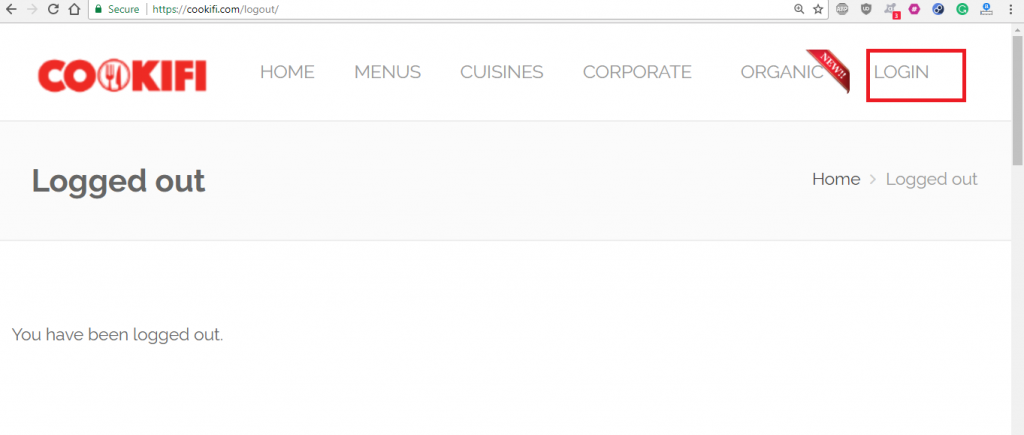 This is a prerequisite because unlike coupon codes, referral program codes are unique for each person. Simply login into Cookifi using Google or Facebook account ID.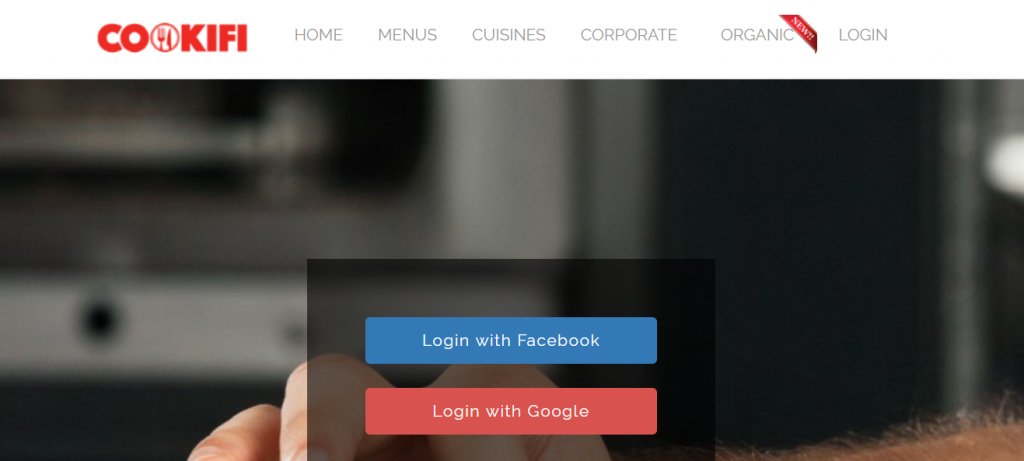 Click on Refer and earn
After logging in, you will be able to see your name on the Top Right corner.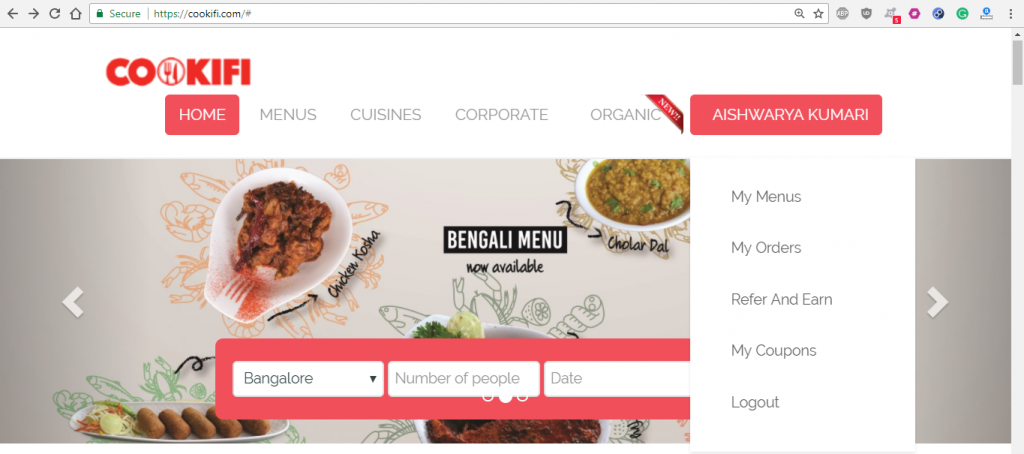 Click on it to get a drop-down menu, in this menu, you will find the REFER AND EARN option. You have to click this to find your unique referral Code.
Find your Unique Referral Code
When you click on refer and earn, a new page will be displayed with the basic details of the referral program.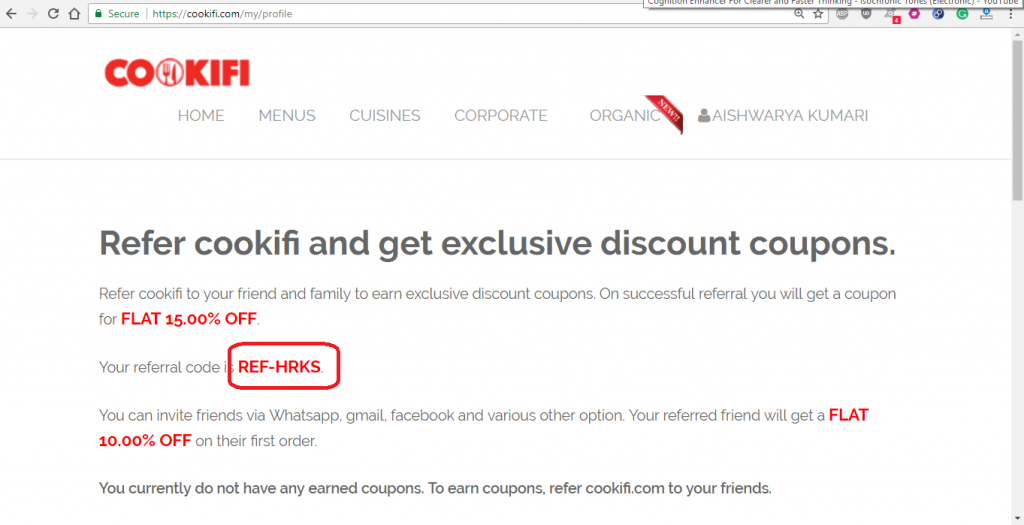 Copy your referral code, and save it. You can now send this code, to your friends on WhatsApp, and other messengers. Whenever someone completes a payment using your referral code, you will be eligible to get a discount on your very next order.
FREQUENTLY ASKED QUESTIONS:
How Do I avail my Referral discount
You can avail your referral discount by informing your friends of your referral code. Once they book an order using your referral code, both you and your friend can avail their respective discounts.
What do I get on referring Cookifi to my friend?
You will be delighted with a 15% discount voucher which you can use for your next order.
What does my Friend get on using your service?
Your friend will be given a 10% discount on his order.
What is the validity of my referral discount?
The discount coupon claimed on referral can be valid for one year from the date of issue.
TERMS AND CONDITIONS:
The Referral program is subject to changes from time to time. To be updated with latest policies visit your referral page.
The coupons earned through referral program will be valid for one year from the date of issue.
Referral is only considered successful when a friend completes his payment.
For further assistance reach out to us on Facebook or Twitter
Comments
comments