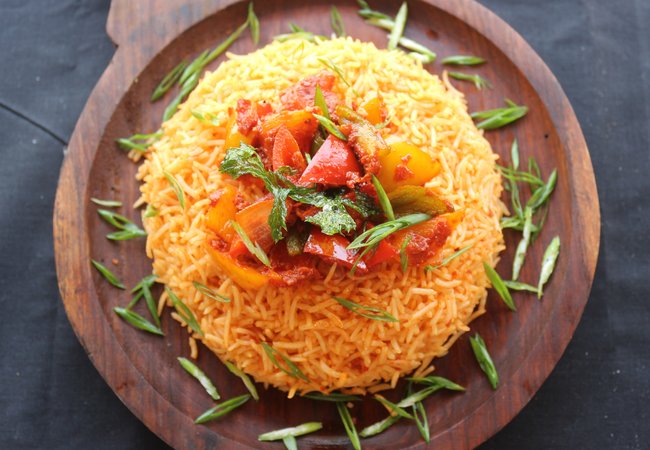 Biryani is undoubtedly one of the best inventions of mankind. No matter how much of it we have, we just can't seem to have enough. But then again, not every day is a Biryani day. If you are one of those who gets bored of Biryani once in a while, then here are 5 awesome Rice dishes you can try instead:
Chicken Pulao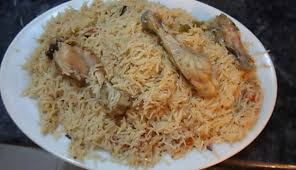 When Rice is simmered in a sublime chicken broth, a delicious aromatic Rice dish emerges. Spiced with just a few subtle spices, like bay leaf and cardamom, this one-pot meal will suffice your cravings for a Biryani, while still giving you a different taste and experience.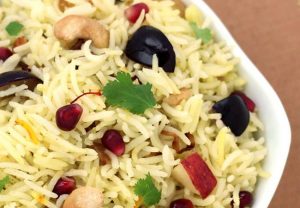 Shahi pulao is an exotic dish which is filled with so many flavors, your tongue will have a hard time decoding them all. With nuts and caramelized onions as the garnish, this dish is a celebration in itself.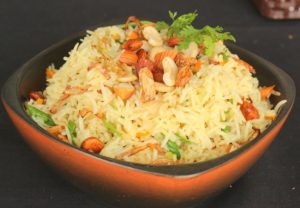 The addition of the flavorsome and Fragrant- Kesar or saffron makes the Zafrani pulao a rich dish. It is laced with Nuts and other sweet spices too.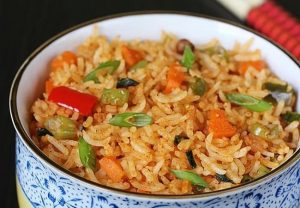 The Chinese delicacy is a sure shot winner with the crowds. This basic stir-fry recipe is the perfect dish for a weekday dinner when all else seems too much.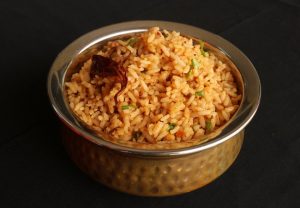 This South Indian delight is a pleaser when it comes to tangy cravings. Opt for the store bought masala or make your own, it tastes delicious either way. Introduce Peanuts into the recipe if you aren't allergic to them.
Lemon Rice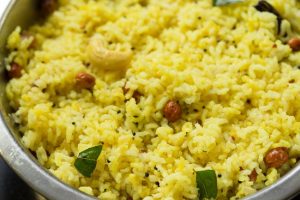 One of the simplest ways in which you can tweak plain old boring boiled rice is by tempering it with mustard, curry leaves, and lemon. Good to go for breakfast and Lunch.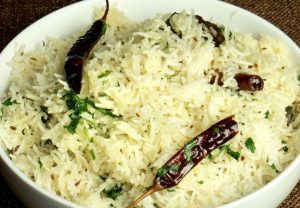 A simple recipe with almost no preparation hassle is the zeera rice. Surprisingly it gives a very pleasant flavor and aroma and goes well with curries and gravies.
Another Chinese recipe that absolutely takes the cake is the Basil and Burnt garlic rice. The burnt garlic is what adds to the magic and lends a special touch to the dish.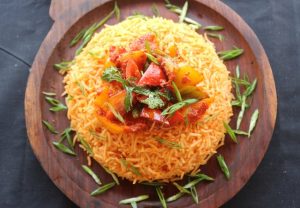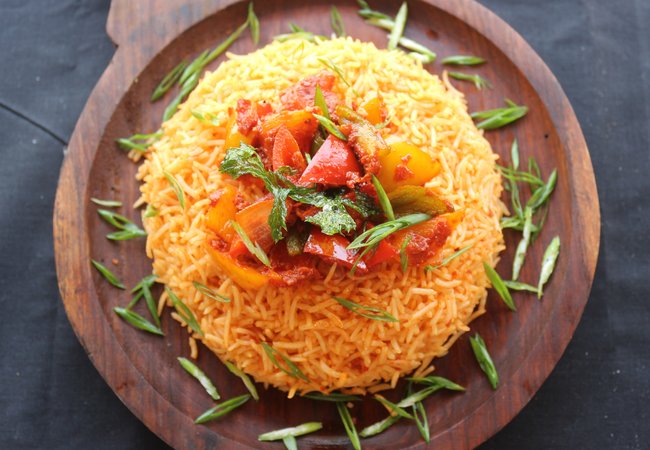 This is a heart and comforting Thai recipe that ensures you will enjoy every bite with a smile.
Mexican Rice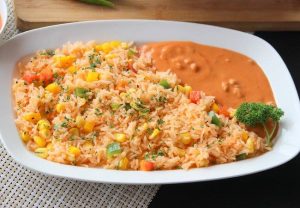 A delightful recipe perfect for weeknights. Chicken/vegetable stock and bell peppers come together with juicy tomatoes to cook the rice in a tangy sweet broth.
When Biryani and Indian flavors are far from what you tongue is craving for, then give it some change and opt for these Rice dishes instead. What are your favorite Rice dishes when you are bored of Biryani? Let us know in the comments or tweet to us at Cookifiapp.
Comments
comments