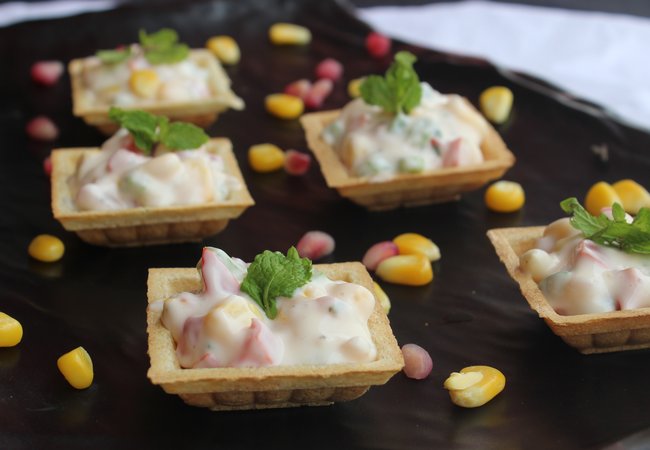 Canapes are literally the second name for starters or Hors d'œuvre. These smackingly delicious finger foods are the reasons what makes parties Yayy or Nay. Guests love enjoying these little delights and they make for perfect conversation starters.
Canapes can be made on bread that has been dried and toasted, shells, or puff pastry. They are usually topped with delectable savory toppings and are eaten in one bite.
Whenever you are hosting a party at home you should try these 5 canapes to add the zing to your party:
When the seafood craving kicks in, and you want to enjoy the shrimpy delight in a new new way, opt for this Mexican offering. Seared prawns adorning a filling of salsa and guacamole in crisp shells. Take them up a notch by spicing up the salsa. Ooh, Fireworks!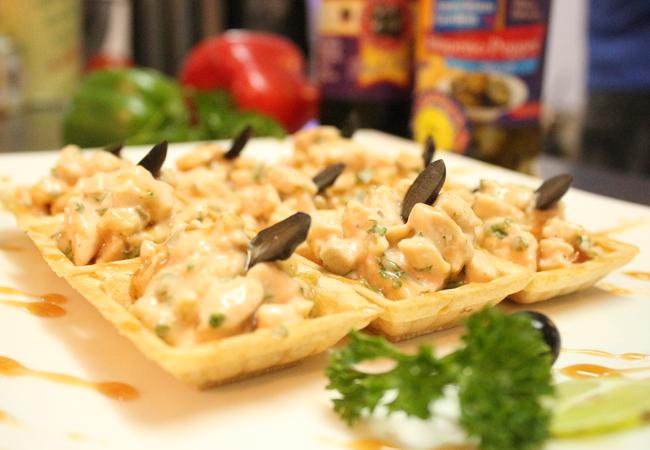 A sweet and savory recipe with diced chicken, this one will capture your taste buds attention and leave them asking for more. infuse some herbs into the mixture to make them taste even more flavorsome.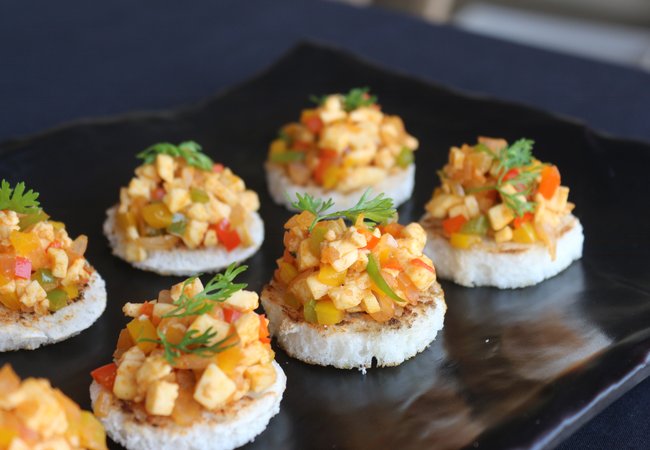 A great way you can put bread to good use is by cutting roundels out of them, toasting it, and then placing a healthy and delicious mix of Cottage cheese cubes and spices on it. Swap Tofu for cottage cheese and you've got a great vegan snack.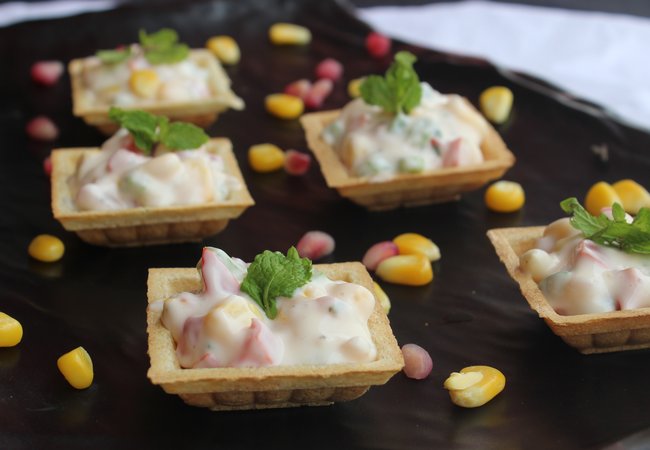 The yummiest of them all! Delicious veggies and corn kernels mixed in with Mayo and Italian seasonings and served on crisp shells made out of rice. The plate will be emptied before you know it.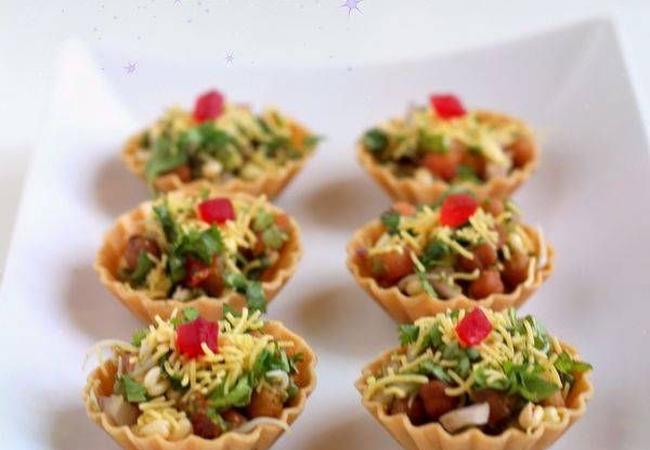 Soft squished beans, crunchy veggies and cilantro, and loads of grated cheese. Can there be a better topping idea for the hard and crunchy tarts? What makes them alluringly delicious is the Hot Mexican spices that are incorporated into the baked beans.
Did you like the above canape recipes? If yes, then let us know which one caught your attention by leaving a comment below. Connect with us on facebook and twitter. Happy Partying!
Comments
comments