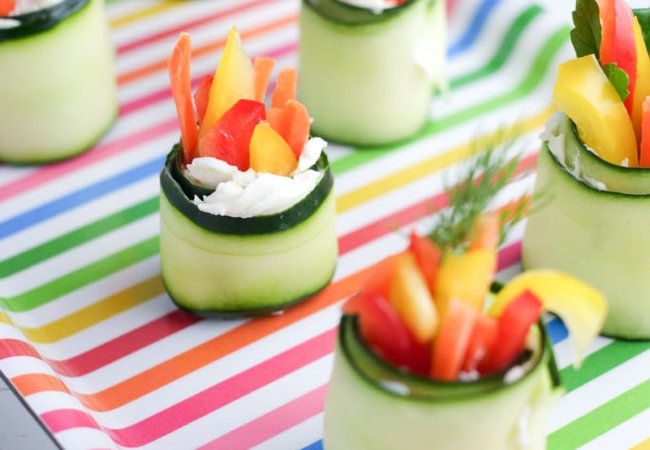 The temperatures sure are soaring. It time to throw that much-awaited pool party and bring out the swimwear. With the rising mercury levels, we sure need some pina coladas and mojitos to refresh and cool. Planning of throwing a summer house party? Make sure you don't welcome the guests without chillers and Sodas.
Apart from the lime coolers, you should also think about the conversation starters for your party. Yes, we are talking about those cute appetizers like Satays, Canapes, and Croquettes.
If you are wondering what cool starters you could serve at your summer house party, then here are 5 of the most sought-after ones, waiting to be grabbed. Enjoy: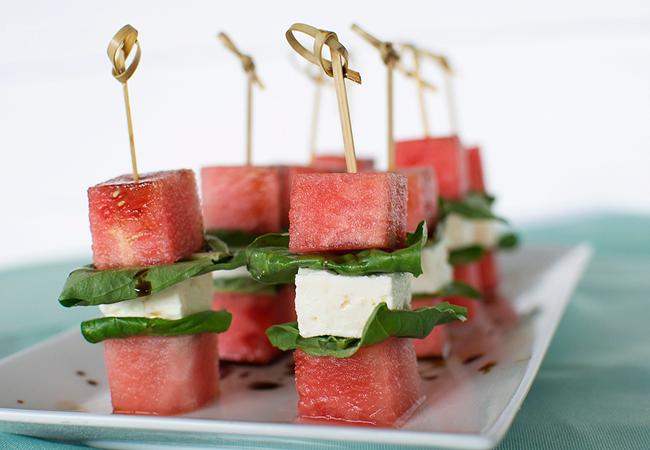 Can we just stop there and say it out loud? 'Watermelons are Yumm!' Well, who doesn't love snacking on these refreshing delights as they take off the heat? If you are a cheese lover then this skewer must be on your list for that pool party.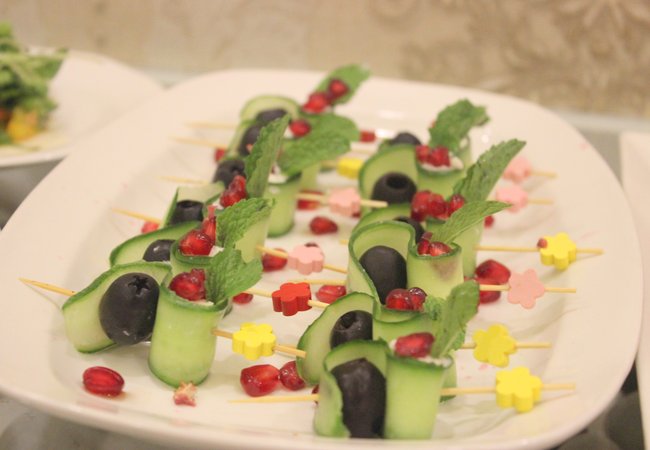 Another one here for the cheese lovers. As artsy as they can get, the cheese cucumber swirls will decorate your table with a pleasing aesthetic. The choice of what goes in the swirls is yours. Olives, cheese, the choice is yours.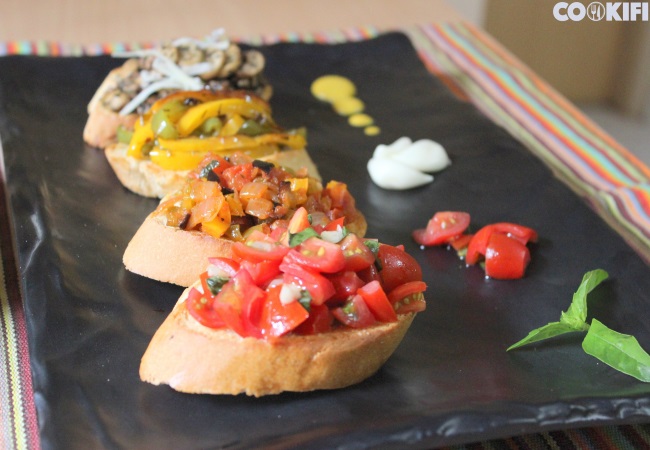 Oh, how we love the good old Italian offering! The best part about Bruschettas is you can be a sport and choose your own toppings. We love the basic tomato and basil version but you could always go to town with some pesto chicken, herbed mushrooms, and caponata. Bring em on!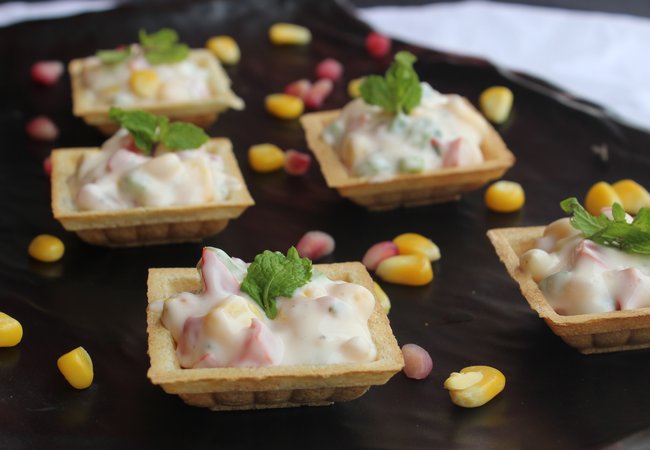 You can never go wrong with Corn canapes. Whats not to like? The sweetness of the corn kernels, the tart from the mayo, the crunch of the veggies and shells. Perfect crowd pleaser.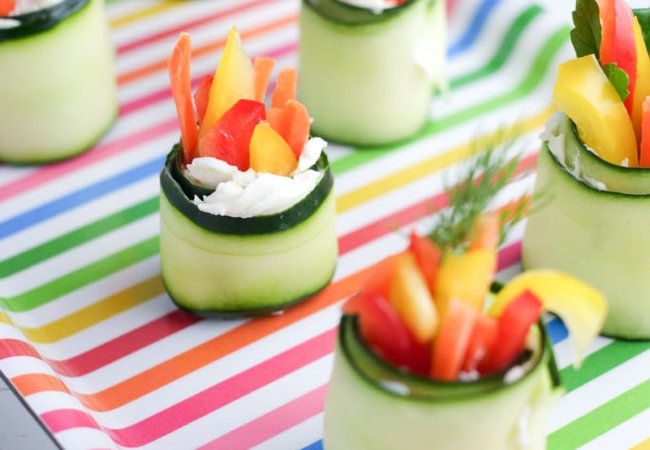 Are kids accompanying adults? Then, we've got something for the little army too. Crunchy and refreshing cucumbers filled with herbed cheese and veggies. Sure shot hit!
What the other cool starters you would recommend for a summer house party? Tweet to us at Cookifiapp and tell us what you would like to taste. Happy Partying!
Comments
comments