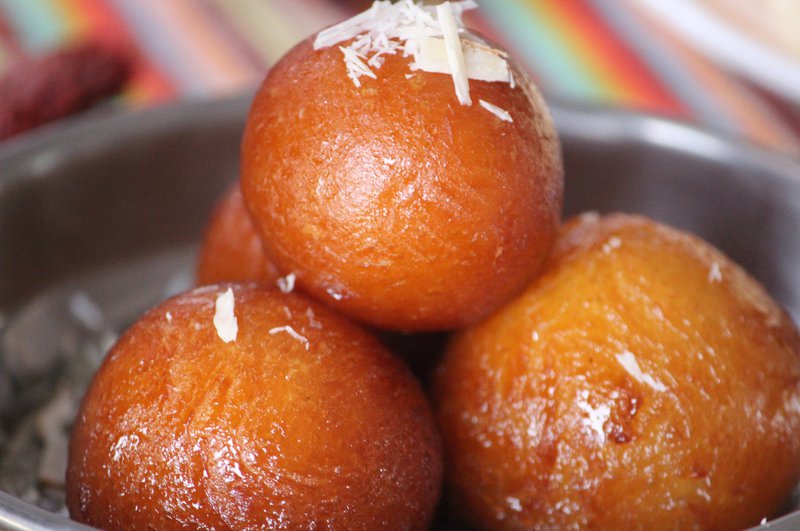 Housewarming parties in India are usually called Griha pravesha. It is a ceremony done to outdo all the evil and negativity of the house before the inmates take their first sweet steps. Here are 7 delectable desserts for your housewarming party that will sweeten up your first steps into your new abode.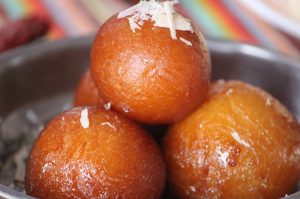 You can never go wrong with these little balls of joy. Gulab Jamoons seem to entice our taste buds each time we dig into their soft, doughy, sweet and firm spherical bodies. With the rosy sugar syrup to transport you to Nirvana stage, they are a must have at your housewarming party.

A Mughlai delicacy to decisively lure you into the lanes of Lucknow. Soft, nutty and creamy, with Luscious texture. Shahi Tukda is one piece of heaven sent down to earth. Fried bread dipped in cream and condensed milk, garnished with a handful of chopped Almonds and Pistachios.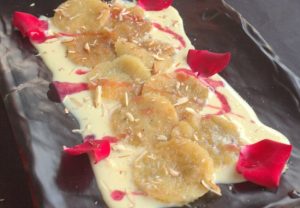 Fragrant with Ghee, creamy with Khoya, Subtle with Saunf  (fennel) – Malpua Rabdi is a classic sweet dish. One that you do not have everyday, but once you have it, you go back to the last time you had it with sweet tinglings on your tongue. The nuts and Rabdi( cooked cream) garnish make it a fine indulgence.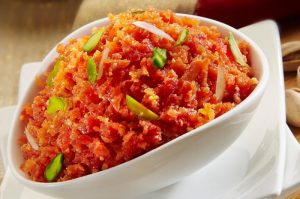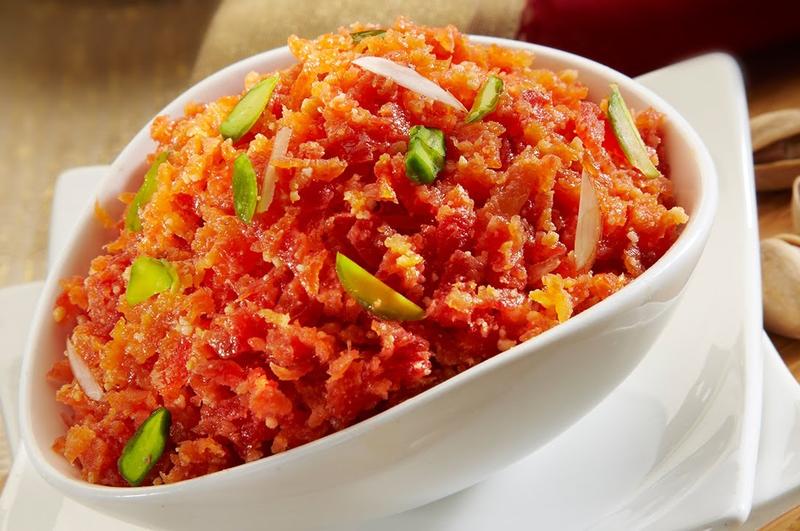 Going back to the classics with this one. Gajar ka halwa is something we have fond memories of. Grated carrots cooked in sweet spices, aromatic ghee, and creamy yet coarse Khoya and garnished with raisins and nuts. Served warm with a scoop of Vanilla Ice cream to complement its beautiful color.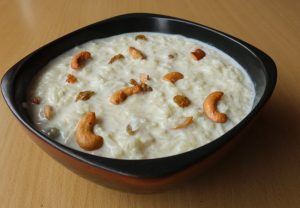 What is the first dessert that comes to your mind when you think of east Indian sweets? Or Bengali sweets, to be more specific? If Rosgulla, tops the list then I'm sure you haven't tasted the other delicacies of this cuisine. Payesh is a delicious rice milk pudding topped with nuts and has hints of jaggery.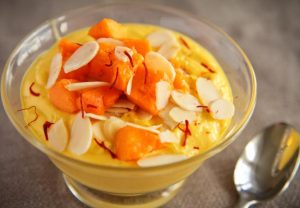 This is a fairly popular dessert which is well-known for its use of Greek yogurt technique. Shrikhand too like pudding can be introduced to an array of flavors and tweaked to delight the taste buds. Here, you can see fresh Mango pulp added to shrikhand, which gives it a mesmerizing color and a fruity flavor.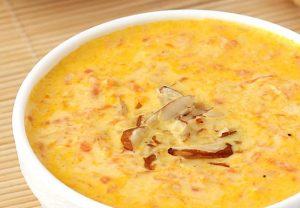 Give your usual Gajar Halwa a miss and opt for Carrot kheer in its place. Trust me you won't be disappointed. A milky creamy preparation that is going to make your taste dance in joy.
What dessert do you like? And which one do you plan on serving at your housewarming party? Comment below or tweet to us at Cookifiapp. Happy new house!
Comments
comments