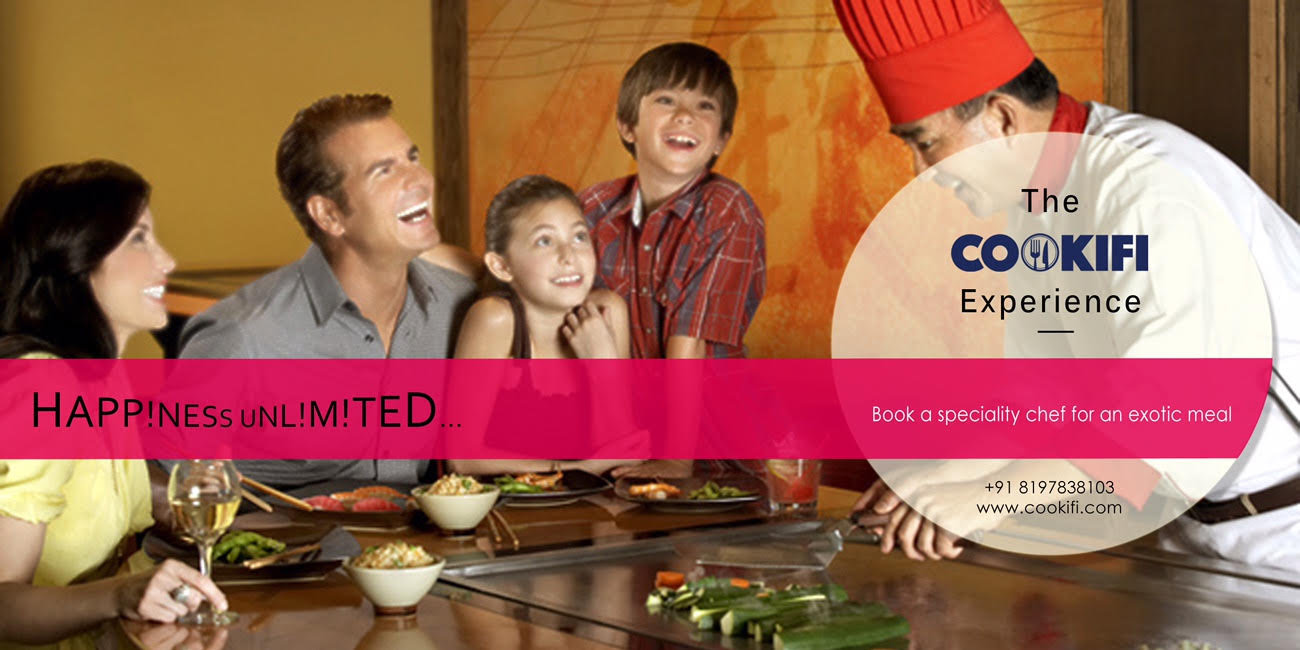 Kitchens are made to bring families together, to fill a smile on everyone's face with the chopping and slicing turning into yummy dishes. Each plate is seasoned with happiness & love for it is right from home kitchen. We do recall instances where we have craved for that spicy Indian curry or buttered aloo paratha and tried every dining outside but can't find a taste just like that of one's kitchen. Sometimes it's just the fascination of a meal that is cooked and relished at the comfort of home.
As a parent or a wife one does wonder about the manner in which ordered food is prepared. Is it healthy? Was it cooked well? Was the kitchen clean? Ah! Bundles of thoughts come rushing in our minds. We look looking for solutions to serve our family with nothing but the most hygienic and delicious food even on hectic days.
At COOKIFI we strive to create the same magic. The chef's mix a pinch of spice, dash of kindness, spoon full of laughter and heap of taste just like home. Your kitchen, your way and all you have do is sit back and relax while the chef's cook you a meal just as you desire & you get time to spend with family. There is no satisfaction other than seeing your family enjoy food together. Often kids or for that matter even adults have memories attached to their kitchen , spring them with a little question and they would narrate you with all that excites them about the favorite room at home –Kitchen. There is something about the warmth, fragrance, texture of the food that's made in the kitchen. Do you recall any incident? We asked a few and the responses were amazing. While some admire the fragrance that surrounds every pie made at home others adore the way every family member jumps to joy when his cherished dish is being prepared in the absolute way that he wants.
Shed all your worries. Pick up the phone and chef at COOKIFI will bring happiness from your own kitchen. Yes, dinner or lunch spiced with the apt taste and health to be enjoyed together with family.
Comments
comments