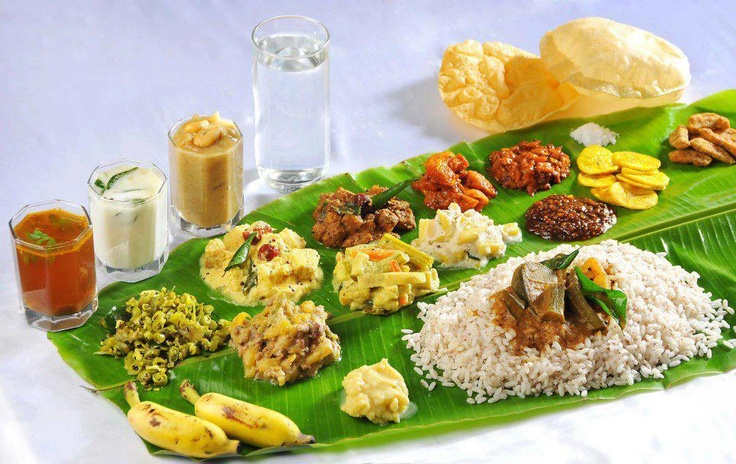 Onam is the biggest and most important festival celebrated by the people of Kerala. It is also the four-day harvest festival of Kerala which starts from the Onam Eve also called Uthradom till the Onam Day.
Trip to Kerala
Kerala, is one of the most awesome tourist locations in the world and that's why it is known as 'Gods Own Country'. It has some of the best destinations for any type family vacation or holiday or honeymoon. Its the amalgamation of rich cultures, traditions and folk dances and is also the land of elephants, coconuts, backwaters and unique local cuisine. And a trip to Kerala during the festival of Onam is nothing like it.
Kheer Bhaath
Boiled rice, served with an assortment of vegetarian curries, chips, lentils, topped off with the traditional payasam.
Kerala Chips
Made of various vegetables or fruits like banana, tapioca, yam, jackfruit, rice, these chips are the typical Kerala takeaways.
Special Dance Performances
The traditional dance forms originated from God's own country is a delight to watch. Be it Kathakali, Mohiniyattam, or Kootiattam are religiously being imbibed in every Kerelites since their childhood.
Onam Breakfast
A perfect meal with taste and nutrition! Appam, adda, koyikatta, idli, putta, upma, dosa and others are considered to be the perfect Kerala breakfast!
ThrissurPooram
One of the most auspicious and special spectacles of Kerala is ThrissurPooram, a must watch festival. It is held at the Vadakkunnathan Temple located in Thrissur town on the 'Pooram' day of the Malayalam Calendar month of 'Medam'. The golden elephant caparison, accoutrements, peacock feather fans, sacred bells and decorative umbrellas are an eyes' delight.
Onam Special Thali
A meal is just incomplete with one of Kerala's magical cuisines – fish curry with steamed tapioca. The blandness of the tuber, the perfect foil for the spiced sardines or mackerel is one-of-a-kind.
Onam Boat Race
You have missed something, if u haven't witnessed the snake boat races. Every year, traditional boat race called Vallam Kali is experienced in the calm backwaters of Kerala. The race of ChundanVallam or snake boat is a major event witnessed by the locals and tourists. The 120 foot long canoes, with more than 100 rowers each moving like a snake through the backwaters, is a sight to behold.
Onam Saree
Five metres of hand-woven cotton, off-white in colour, with a golden edge or slash (kasavu) across the border, Onam is a women's ultimate attire for the festival.
Comments
comments