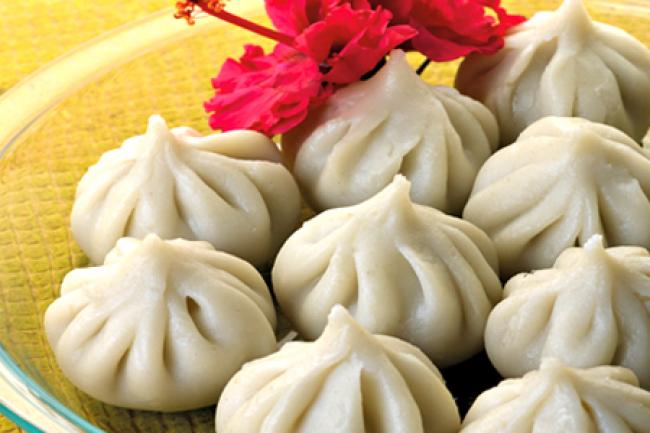 Ganesh Chaturthi is celebrated on the birthday of Lord Ganesha all over India especially in Maharashtra, Tamil Nadu, Goa, Andhra Pradesh, Karnataka, Orissa and Chhattisgarh. Not a single festival or occasion is complete with food especially sweets.
Here are some of the famous sweet dishes which can be made at home easily & can be offered during 10 day festival enjoying along with your whole family this Ganesh Chaturthi.
Puran Poli is very famous Maharashtrian recipe made during auspicious & festive occasions like Holi, Gudi Padwa & especially Ganesh Chaturthi without fail.
Moong Dal ka Halwa is one of the favorite Halwa recipes of almost everyone which can be savored in anytime.
Boondi ke Laddoo is a must have sweet for every occasion or festival. Every festival, function and occasion calls for Boondi ke Laddoo to add that extra sweetness to the eve.
Paneer Peda is too delicious and an easy to make sweet dish. It doesn't even need any fancy ingredients to cook. Ganesh Chaturthi is one festival where it becomes a necessity to have Paneer Peda.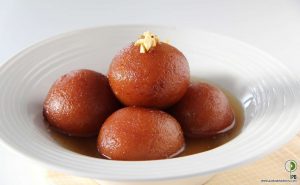 Gulab Jamun, a wonderful dessert is an all-time favorite of everyone, be it kids or adults. You can serve Gulab Jamun hot or cold as you want.
Nariyal Laddoo is another sweet recipe which is on demand during festivals. It is very easy to make and just needs only 3 ingredients to cook which goes perfectly well to celebrate Ganesh Chaturthi.
Puliyodharai is one of the interesting rice recipes without which Ganesh Chaturthi is considered to be incomplete especially in the southern part of India.
Modak are Sweet flour dumplings which can be stuffed with the filling of your choice. Traditionally Modak are stuffed with the mixture of coconut and jiggery made by steaming the same. Apart from being a healthy sweet retreat, Modak is Lord Ganesha's favourite sweet.
Kaju Barfi is everyone's most favourite sweet dish which can be easily made at home. Ganesh Chaturthi is a festival where you can enjoy Kaju Barfi as much as you can while celebrating the eve.
Book  for a Chef at home to prepare the above dishes to compliment with a Pooja Special Menu 
Ganpati Bappa Morya!
Comments
comments