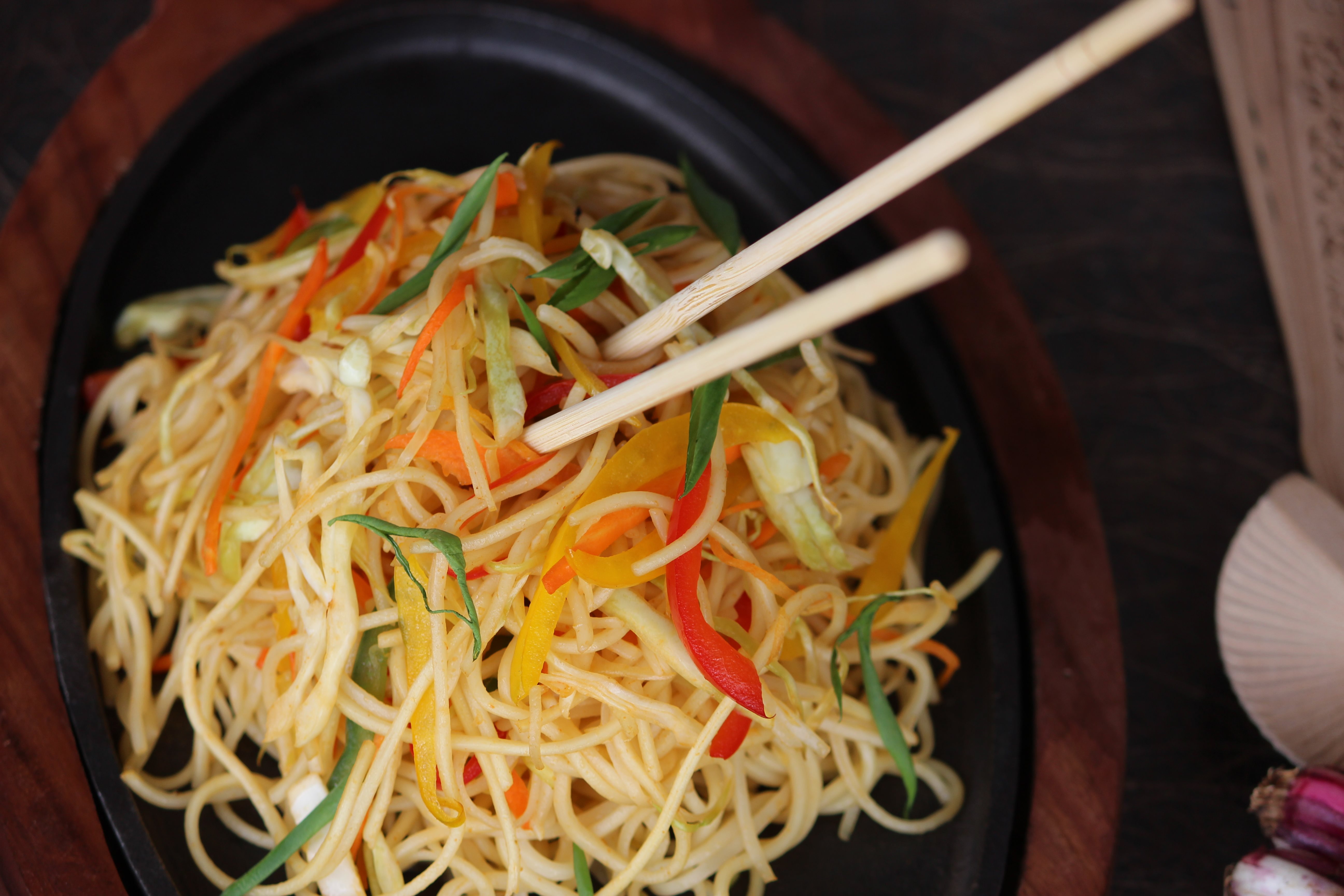 Delicious food is an attraction indispensable in a party. Chinese cuisine is one important constituent part of Chinese culture. Chinese dishes are famous amoungst kids  adults and is sure to be loved by all for their color, aroma, taste, texture and appearance. Here are 9 Chinese appetizer & main course which your guest are sure to love.
Manchow Soup – Savor in the hot and spicy flavors of this chinese vegetable Manchow soup which includes scallops, ginger, carrot, French beans, coriander leaves, mushroom, capsicum and flavored herbs served with fried noodles.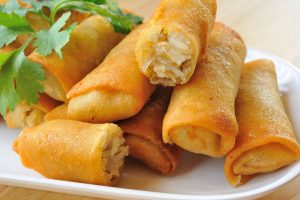 Spring Rolls– One of the best Chinese dish loved by kids is Spring Rolls.Packed with fresh vegetables which are flavoured lightly.These are a refreshing change from the usual fried varieties, and have become a family favorite.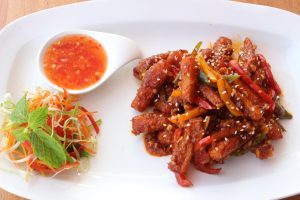 Honey Chilli Potato– This Honey Chilli potatoes is a great starter to serve for parties, It is a combination of sweet and spice making it ideal for kids as well as adults to enjoy it.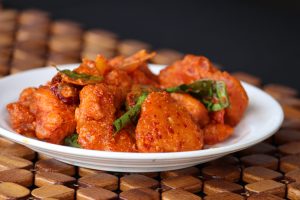 Chilly Chicken – A popular chicken appetizer loved and served across the globe which originated from China. With the wonderful flavors of Szechuan peppers, Chilly Chicken is one of the favorite starters you can have for your house party
Mushroom Chilli– Mushroom Chilli is a classic Chinese dish that is inspired with the Indian ingredients to makes it a great appetizer for parties gorge on its goodness while pleasing your taste buds.
Basil burnt garlic rice – Together with green chillies, crunchy vegetables and soya sauce, burnt garlic lends an exciting touch to perfectly cooked Chinese rice.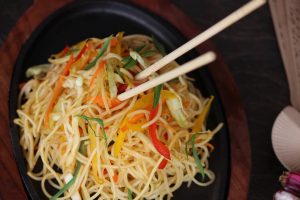 Schezwan Noodles– Schezwan noodles is one of the most loved dish of Indo-Chinese dish. Schezwan noodles gets its name from the use of schezwan sauce, which is used to flavor the noodles. Perfect for people who love spice.
Chinese Stir fry Veggies – Oriental delights like the Stir-Fried Vegetables can be had along with Hakka Noodles or Chilli Garlic Rice. The flair with which the ingredients are tossed and the aroma that arises when myriad ingredients are cooked together are just awesome.
Chicken in burnt garlic sauce– This particular dish is one of those, that's packed with flavors. The sweet and sour balsamic, the richness of the burnt butter garlic sauce complimenting the chicken is so perfect! Compliment it with a Rice or noodles.
Comments
comments