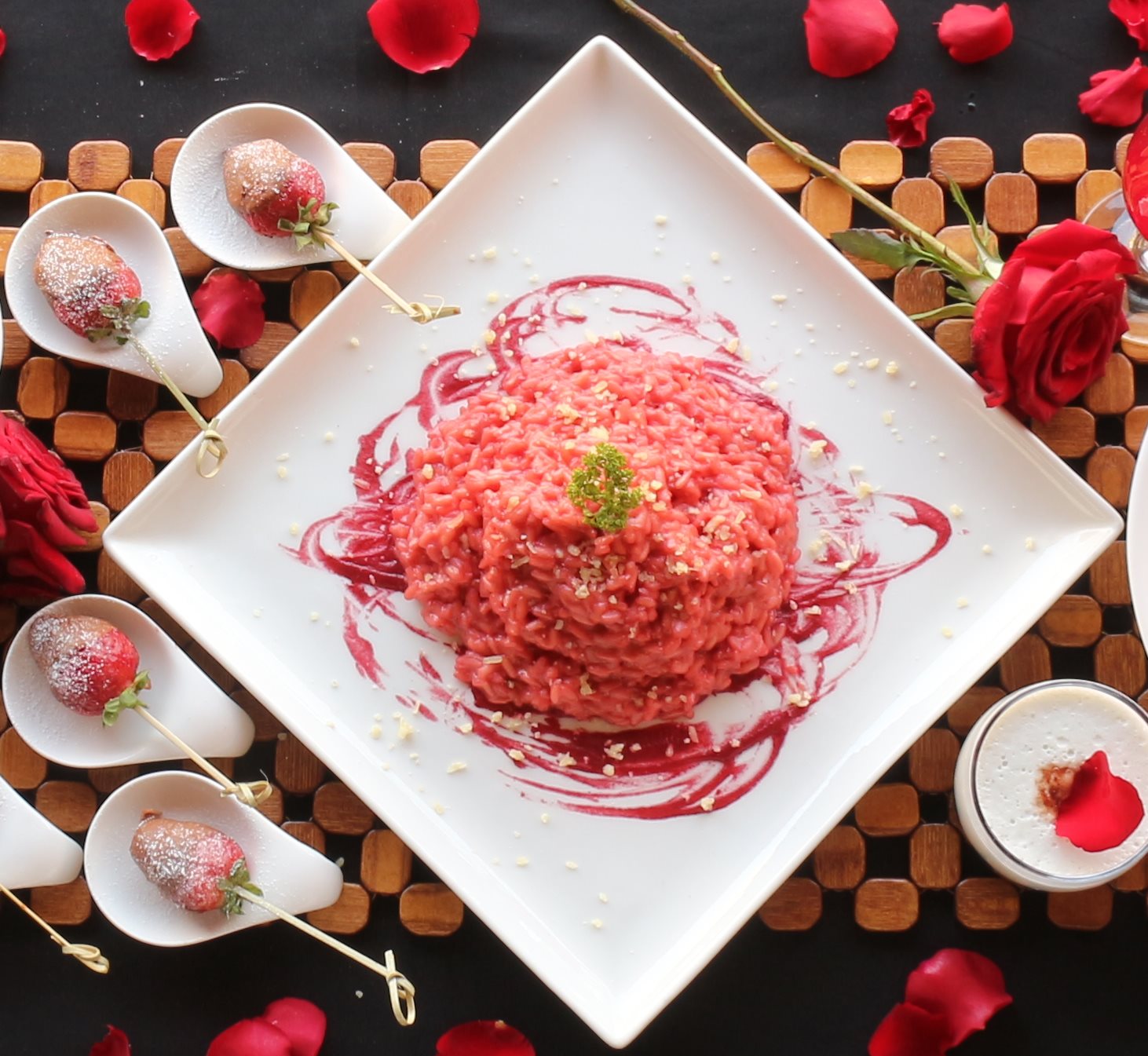 This Valentines day spend a perfect evening at home with the love of your life and order the meal that keep romance in mind, show your love with special Valentine's Day feast specially curated for your loved one.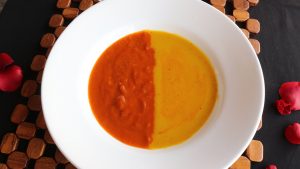 Floating Heart's Soup– Floating heart soup is a combination of roasted bell pepper and tomato soup. Which is seasoned with Italian herbs and garnished with floating creamy hearts. Soup adds the perfect start to the special meal you would like to spent with you spouse on Valentines.
Beetroot Orange Almond Salad– Sweet roasted beets get a fresh orange lift in this colorful salad with a tangy vinaigrette. This salad is packed with the wonderful super foods of orange, almonds & beetroot.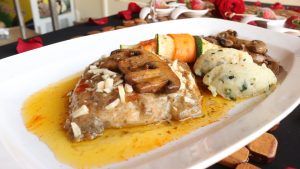 Rosemary Almond Fish– Fresh water Basa steak seasoned and grilled on a pan. Coated with a almond and rosemary crust gives it a unique flavour, served with butter mash and mushroom sauce.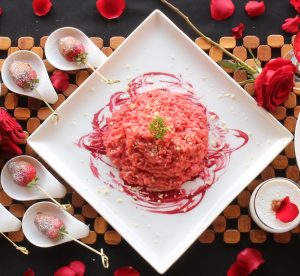 Beetroot Scented Risotto– Italian Arborio Risotto cooked in white wine and flavoured with poached beetroots, finished with Pietro Coricelli (olive oil) and Parmesan crisp. Beautifully creamy and fragrant, this beetroot risotto is the perfect dish to serve at your next party.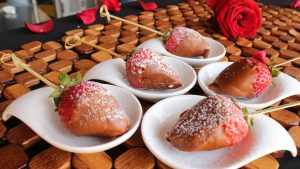 Fruit chilly candy– Hand picked fresh Strawberries from the garden dipped milk chocolate which is flavoured hot with garden green chillies. Served as a candy.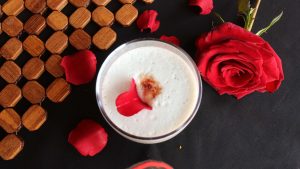 Rose scented Pannacotta– Panna Cotta is the authentic Italian dessert which is flavoured with sweet preserved rose petals. Its a unique combination of Gulkand and cream set Panna Cotta to end your Valentine Eve.
Love is in the air & in the food this specially curated menu is sure to be loved by your loved ones. It is a festival of romantic love and many people give cards, letters, flowers or presents to their spouse or partner so just book & surprise him/her on this valentine's day by presenting these mouth watering dish.
Comments
comments