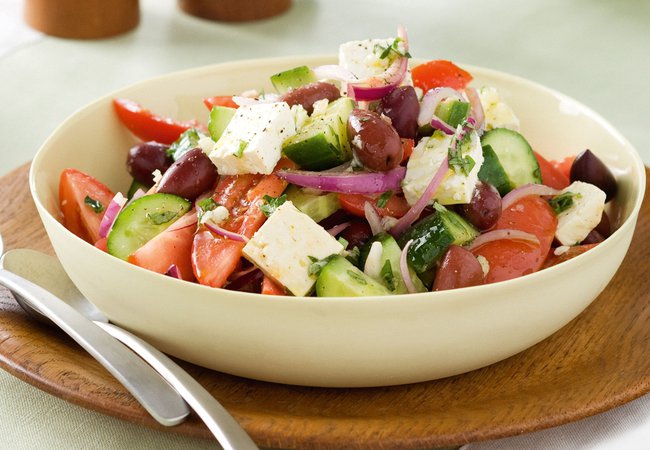 "Organic Indian Menu was spectacularly delicious!" – Prima Rana
Our Organic menus have been here for a week now, and honestly, they are creating an uproar. People are loving the dishes offered and the idea of introducing organic dishes at their parties. Well, we just derived one result from this week long campaign.
Organic food is here to stay. As of now there are 3 menus
Organic Indian
Organic Continental
North Indian Organic
We plan on introducing more in the weeks to come. By far the organic Indian and continental menus are going very well with people's party needs.
If you are planning on hosting a party soon and thinking of serving organic food here's a breakdown of both menus. Decide for yourself which you would like.
The organic Indian menu starts off light and builds up the sumptuousness as it moves towards the main course and dessert. It is the perfect menu to serve at a Friends meet up and a birthday party of any of your family member.
The menu is designed tactfully and in a well-balanced way.  Here's what it has to offer-
Soups and starters:
The organic Indian Menu was flagged off with a Spiced Chicken Shorba. It was light and flavorful. Starters like Paneer Chatpata and Murgh Tulsi Tikka came next, the Chatpata Paneer being a great choice for vegetarians.
Mains: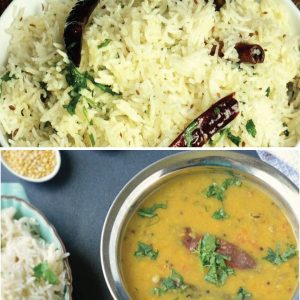 Serene and sublime Dhungar Dal was served with Jeera rice as the main course.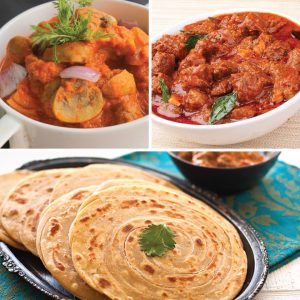 Also, we catered options like Kadhai Mushroom and Murgh Shaandar, one veg and one non-veg recipe to go with the light and flaky Laccha Paranthas.
Dessert:

How could an Indian meal conclude without a dessert? Gulab Jamoons made from rose water and organic khoya served alongside some luscious Vanilla Ice cream were presented at the end.
The Organic continental menu is a sure shot hit. Whoever opted for trying out the dishes from this menu were raving with praise. It has the crunch, fire, and richness about it which makes it one – of – a – kind.
We recommend you to serve this in house parties and kitty parties.
Soups and starters: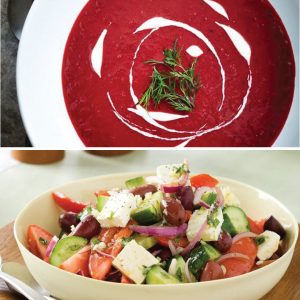 Starting on a warm and fuzzy note with the Carrot beetroot and celery soup, this menu set the tone for an amazing array of dishes to come. Greek salad was a refreshing touch.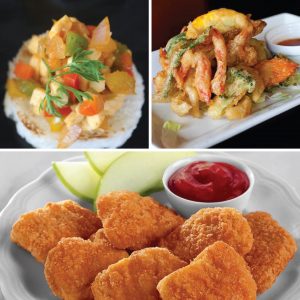 The appetizers like Paneer Bread coins, Tempura fried vegetables, and Chicken Nuggets made it much more interesting.
Mains:
With such good starters to set the tone, the main course seemed like a mere addition. But when the luscious and creamy Olive Garden Pasta in Alfredo sauce was served, the guests couldn't keep their eyes off it for long.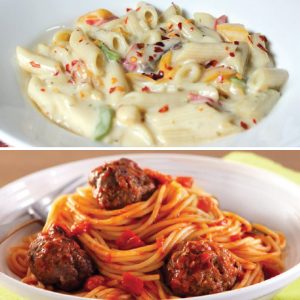 To lure the spice lovers, we picked the Spaghetti meatballs, this was little edgier and hit the right notes with its flavorful sauce.
Dessert:

The Strawberry Pudding was served as the dessert. Creamy, regal and mesmerizing, everyone loved it for its sweet tarty taste.
When asked what they liked best, the group just put their hands up, saying it was really hard to decide. So we went ahead and took votes, 7 out of the 10 people inclined towards the Organic Indian, thus clearly indicating that it was the winner.
Try both the menus for yourself and let us know which one you like best.
Comments
comments