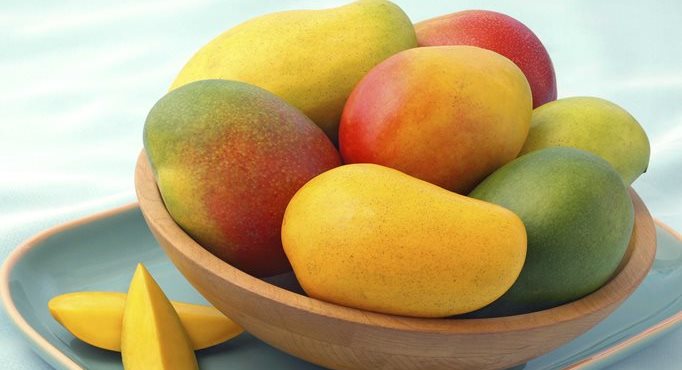 Mango season is here, and it is time to gorge on the king of fruits. With 50 plus varieties of mangoes adorning the markets, we have a lot to get our hands on. This yellow fruit is like a gift from god, and the multiple ways in which you can use it in your recipes, makes it a star ingredient.
Mangoes are seasonal and so we have to make the most of them while they last. You know that you can gulp down some mangoes on a plate, but how about serving them at parties. Sounds interesting right ?
Mangoes are such a versatile ingredient that they can be introduced into any normal dish, to create a zing. The unripe ones are great for Salads and Curries, to give a tangy kick, while the Sweet as honey ripe ones can be used to give an appealing taste to our desserts.
If you are confused and thinking how to introduce mango into your party menu, here are a few ideas on what can be prepared:
Aam Panna
Aam Panna needs no introduction at all, it is a very common summer drink. A refreshing drink made with mango pulp, it also infuses the flavors of cumin and mint. It is not only refreshing but also energizing. It helps you get hydrated in an instant and aids in battling scorching heat.
Mango Salad 
A storm of Flavours will gush and your taste buds will dance in joy when you take the First bite of the Mango Salad. It is a mash up of brilliant flavors all amalgamated into one. Julienned bell Peppers, olives, Jalapenos, onions, and Raw mangoes come together along side a subtle dressing in this amazing and Fresh salad.
A curry which will make you drool, the Kairichi Aamti is is a traditional Konkan recipe that has a spicy,tart,sweet taste. An unusual dish at your party will take the guests by surprise. Raw mango Aamti is best had with steamed rice and tawa fries as side accompaniments.
Now who had thought of introducing Mango to meats?  This curry will have your guests asking for second servings. Yes, it is that good, it uses Mango puree of a mid -Ripening mango to balance the flavor between sour and sweet. With garlic, chillies and Coconut milk to enhance its deliciousness ,You have to taste it to believe it.
A subtle variation to lemon rice, Mango Rice, is when you have grated Raw mangoes infused into pan tossed rice with Peanuts and Mustard and curry leaves. This is great hit because of its tanginess, and unique flavours, you can serve it as an alternative for your usual Biryanis and pulaos.
Shrikhand is a crowd favourite, which never fails to please the guests. With Strands of Saffron, crushed Cardamom and pureed Mangoes, it makes for a delectable dish with a side of Puris, garnished with flakes of Almonds.
A surreal dessert which will enhance the whole experience of your meal. A soft creamy Pudding made with milk, Condensed milk, crushed Mangoes and sugar. The Perfect ending to the perfect meal. Served with a generous helping of freshly diced mango chunks on top.
There are many more dishes with mangoes which you can introduce at the dining table, Mangoes are a versatile Ingredient which bring a burst of flavor to any dish they've been added. Do you have any such Mango recipes which can be served at Parties? Comment and tell us.
Comments
comments