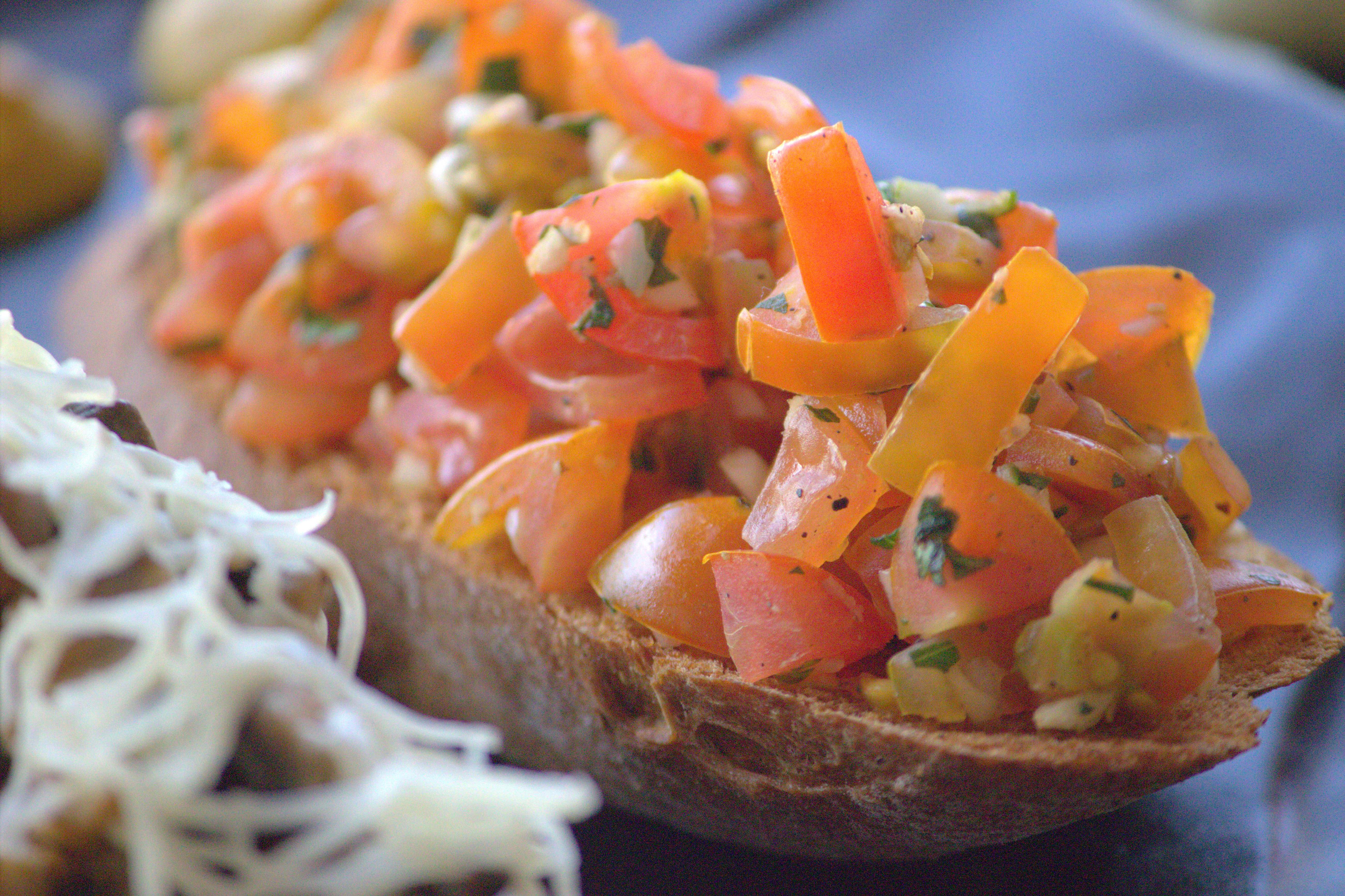 Bruschetta pronounced (Bruh-Skett-Aa) is an Italian starter which has gained some serious popularity over the years, owing to its pleasing taste and simple choice of ingredients. Bruschettas are bread, grilled with olive oil, and they usually contain the mix of vegetables, Herbs and meat as their toppings.
Bruschettas are loved by Guests and its easy to customize the toppings which makes it as a nice option for live counters. The crispness of the toasted bread, the aroma and taste of the olive oil, the freshness and crunch of the vegetables and the juicy meat make it a delectable starter.
Bruschettas come in many different variations, and not everyone is fond of the same Bruschetta. Here are a  few ideas on what would be a good Bruschetta choice for a House Party.
Bruschetta is a slice of good taste and good health combined onto a piece of bread. The fact that it is so well loved, is it that it is a lighter option in the rich Italian cuisine. So make sure to have this simple yet divine treat to your guests at your next House party.
Comments
comments