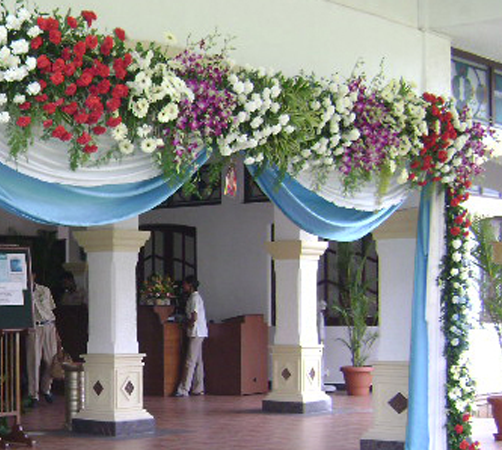 Griha Pravesha or HouseWarming is one of the most celebrated events in ones life. It is a highly awaited and auspicious occasion, as they have reached that special milestone in their life and are ready to step in to their new abode. As the famous quote goes, " A house is a home with a fence around it" people love to warm up their houses with wishes and blessings from loved ones to make their new home a place of love, prosperity and protection.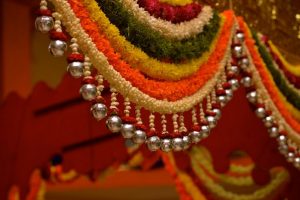 As the months of Falgun, Vaisakh and Jeshta (March, April and May) are progressing, A lot of people are planning to host a housewarming, as these months are considered highly auspicious in the Hindu calendar. Rituals like Vastu Shanti, Vastu Pooja, Ganpati pooja, Satyanarayan pooja, and Lakshmi pooja are performed to removed negative vibrations and create a peaceful environment.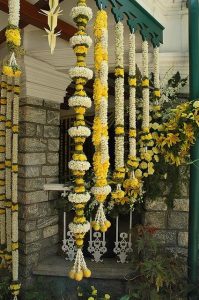 Amidst all the chaos of organizing the event, we often forget the little intricacies which make our party a dull and boring affair. So to guide you on how to throw an amazing Housewarming party which is just the right mix of Spiritual and fun, here are a few tips:
1) Consult the Priest and elders in the family to fix a date and time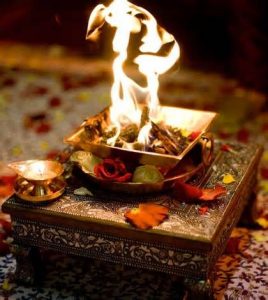 Griha privesha as believed by many is a highly auspicious affair so keep in mind the date and time (muhurat). Also, consulting with the elders in your family, who are experienced in organizing such events will give you a better idea on how to do and what to do.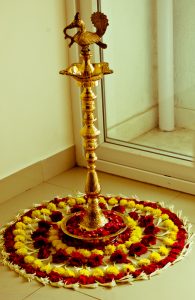 2) Prepare a guest  list and send out the invites
The smaller the better, well, a large Housewarming party demands a larger budget, so make sure you invite only close relatives, Friends and family.
Inviting your neighbors is mandatory as you will want to know the people with whom you share the neighborhood. Also, it won't harm to include a few people from your workplace.
Make sure the invitations- either handwritten or printed are beautifully done and sent at least 2-3 weeks in advance. When your event is approaching, you must give them a reminder call
Quick tip: If your house is in an unfamiliar location, people may get lost, so send them the GPS location via Whatsapp
3) Clean the construction mess and decorate your house
Think of a theme, usually Griha Pravesha's are all the same, with marigolds and incense sticks, confine those to the Pooja room only and  opt for something different,for the remaining parts of the house. Contact your Local flower vendor and ask for Orchids, Roses, Carnations, Daffodils, Daisies, Tulips and Gerberas.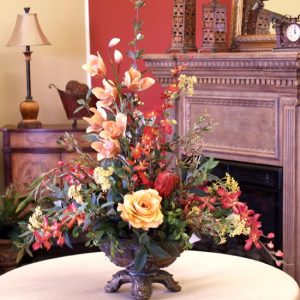 Quick tip: Incense candles are a good way to add charm, as they not only light up the room but also keep it scented.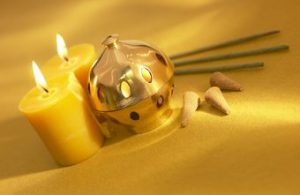 4) Assign a theme and lay out the welcome Greeters
How fun it would be if all your guests turn up in Red Sarees and the boys in White shirts. Planning a theme will add spice to a party. A simple board of welcome on the Main entrance or a cousin with a Thali full of rose petals to welcome the guests will work wonders to set the mood right.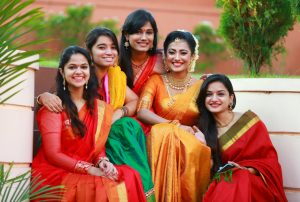 Quick tip:  Your sofas wont be able to handle a 100 sits on them, so make sure you have a makeshift seating arrangement like the Shamiyana to comfortably seat the guests.
5) Plan the food for your party
Welcome your guests with a cool drink to ward away the exhaustion and set the mood. Read more about Welcome drinks to make your guest feel at home. 
 The food is the central element of every party, so make sure it is the best and properly spread, start out with the finger foods and appetizers and gradually build up towards the main course and dessert session. 
Do not attempt at cooking something at home, not only will you feel tired standing on your feet the whole day trying to make something for everyone but will waste a lot of time on it. There will be many people visiting your house, so you must organise it with a caterer. 
Opt for a cuisine which is loved by one and all.
Make sure you have stocked on the right amount of utensils and serving bowls to use while serving your guests.
6) Make yourself presentable and be a good host
This is your day, don't let the tiredness put you down, Dress up in the best attire possible and use the best perfume, because its not only that your house should look good. Complement your spouse by wear a matching outfit, once you are done with the Pooja change into something more comfortable and appropriate for the occasion.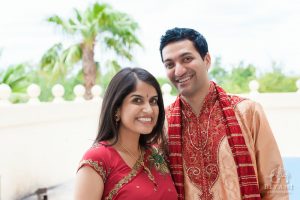 Quick tip: SMILE WHOLEHEARTEDLY and thank everyone profusely when they congratulate you.
7) Offer guests a tour of your new home and Mingle with everyone
Yes, there are going to be a lot of people and you might get a little exhausted showing everyone around, but this is very important. They have graciously taken out the time to come and celebrate your new home with you. So, Welcome all the guests yourself, and take them to see the house. Or at least wait until, a small group is there and you can take them on the tour.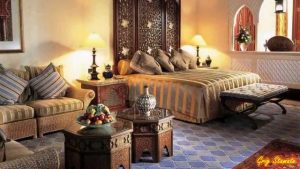 Quick tip: It is easy to get carried away, when your close friends arrive and the roars of laughter erupt, but don't forget that relative or neighbor who is sitting alone and waiting for a little company. Entertain everyone so that no one feels left out.
8) Plan on some fun activities to keep the party going
Once the Pooja is done, the party will be all casual. So bring out those board games, plug in the karaoke, and play some great tracks on the stereo. Organise a few games for kids too.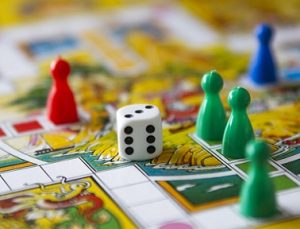 Quick Tip: Move all gifts to one corner of the house, and don't open any presents until the guests have left, move around some furniture to give room for all the dancing around.
9)Serve the food and dessert at the right time 
Just imagine, a guest who has arrived for the Housewarming pooja at 6 will be probably dead hungry by 9 pm, and most will be ready to leave. So make sure, you serve the food on time, and allocate different areas if there a lot of people so as to avoid crowding.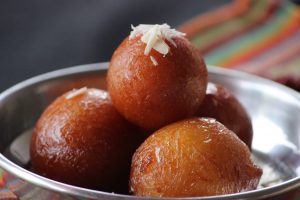 Quick tip: To signal the end of your party, you can save the dessert and Tea/Coffee till the end. This will help them reach home safe. Read 5 Perfect desserts for your next house party.
10) Give out the Thankyou Goodies
You don't want to send your guests home empty handed. Plan on buying inexpensive return gifts. The best idea is to attach a small pack of Cookies or dry Fruits to a handwritten Thankyou note and personally hand it over to each guest before they leave.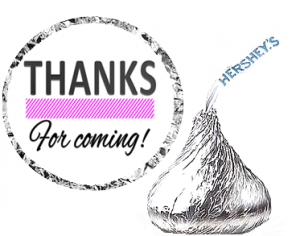 Quick tip: Be sure to thank guests for coming before they leave and ask them to come and visit you again.
11) Do not delay the Clean up
A great party never happens without any mess, try to finish at least half of the work before sleeping so you don't wake up to a jungle the next morning. There is no harm in requesting Close relatives to stay back and help.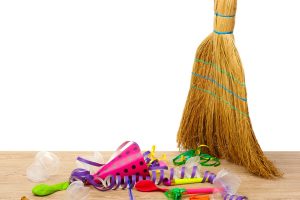 Well, that's how you can throw a grand feast or a humble small housewarming party. The ground rules remain the same. The most important thing is to enjoy the process, and not fret about it.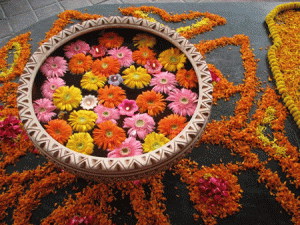 Plan your party in advance and designate tasks to all the members of your family. The main thing is you should enjoy the feeling of your new home, and the glory that everybody has liked it. With the pooja averting all the evil, now you can only fill your life with positivity.
Comments
comments