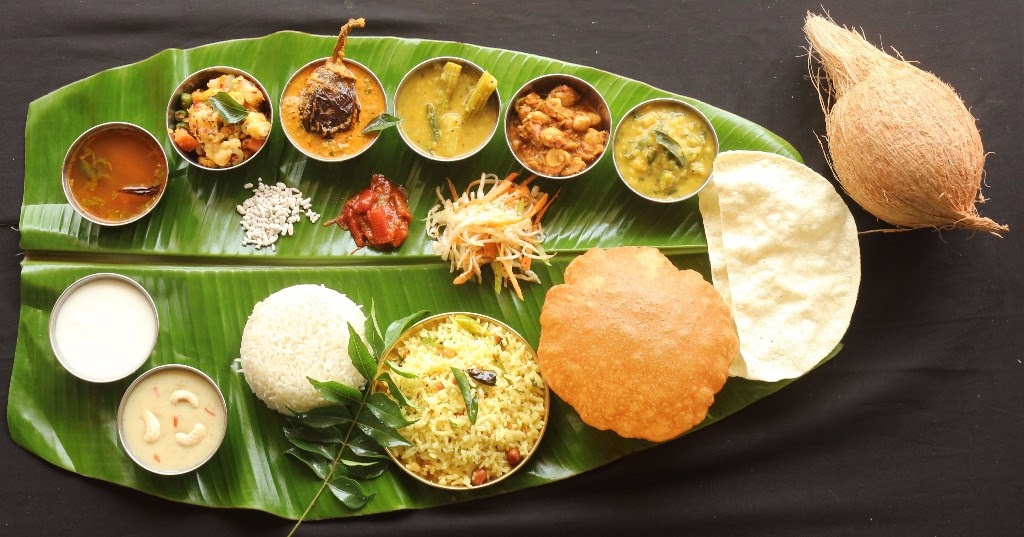 India is a land of festivities and celebrations all year long. Every other week we observe a new commemoration and rejoice it with food being the main highlight in all our celebrations. One such food gala happens during Onam in the form of the beautiful Onam Sadhya.
Onam Sadhya is a meal or feast prepared for Thiruvonam( 9th day of Onam). It usually has dry sabzis, curries, gravies, soups, pickles, accompaniments, starters, Rice, fruit and 1 or 2 delicious desserts to finish the meal off.
Sadhya holds a lot of importance in the Keralite houses, and the preparation begins very early for the same. If you are missing out on a great Sadhya because of busy work life routine, worry not. Cookifi is here with its very own Sadhya offering, which will give you a taste of authentic Kerala food.
Ideally, a Sadhya meal has the following delicacies:
Curries

A typical Kerala Sadhya has 2-3 flavourful curries that are to be eaten with the Rice. While Rasam and Sambhar are the common ones, the special ones served in Onam include Parippu (Dal), Puliserry, Ulli Theeyal ( onion curry), Moru curry( buttermilk curry), Olan( Ash gourd curry) etc.
Dry sabzis & Semi gravy preparations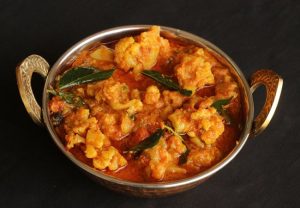 Many stir fry preparations are also introduced into the Sadhya menu. Avial is the most popular stir fry recipe made with coconut oil and vegetables. Pachadi( raita) and kichadi ( sour gravy with cucumbers), Kootukari, Thoran ( sauteed vegetables with grated coconut), Kootu( Yam and plantain), Paavaka Theeyal( bitter gourd curry) etc.
Fried snacks & Appetizers

Apart from relishing the curries and gravies, you can get your hands on some really toothsome snacks. Favorites include Sharkara Upperi( Jaggery chips), Kaaya Varuthathu( Banana Chips), Unni appam ( sweet roundels), Parripu vada( lentil fritters) etc.
Accompaniments

A Sadhya is incomplete without its many accompaniments. Sadhyas are known for their variety of pickles like Injipuli (tamarind achaar), Cauliflower pickle, Nellika Achaar ( Gooseberry pickle), Wild lemon Achaar. You can also find fryums, papad, and Samabharam ( spiced buttermilk- chaas).
Rice and Roti

The rice served in a Sadhya is the Red steamed Kerala Matta Rice (Rosematta rice or Red parboiled rice). Rotis aren't usually a part of the sadhya though some wouldn't mind a pair of freshly fried Pooris to go with the dry sabzis.
Desserts

Prathaman and Payasam are the dishes commonly served in a Sadhya. Pradhaman is made with coconut milk and has many variations in terms of base ingredients. Payasam is the basic south Indian rice pudding, where rice can be substituted by tapioca pearl, vermicelli, and Semolina.
Fruit

To conclude the Sadhya, A small Banana is served at the end of the feast.
After the completion of the feasting, folding the leaf signals the end of that meal. A customary ritual is to fold the leaf away from you, as doing so signifies complete satisfaction with the food. If you fold the leaf towards you, it implies your dissatisfaction with the taste of the food and a cue for improvement.
Tweet us the pictures of your Onam Sadhya at Cookifiapp. And tell us how you liked the effort from our side.
Comments
comments