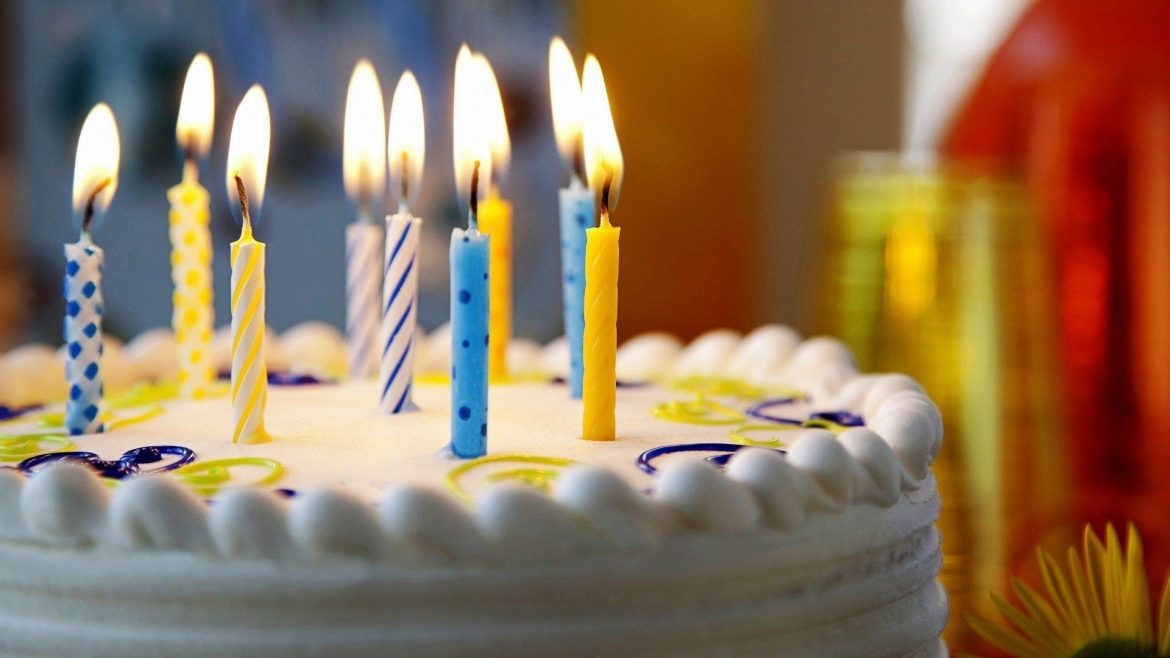 Birthdays are special! Are you Celebrating a loved one's birthday soon? If yes, then you have come to the right place. Cookifi will help you plan and execute a perfect Birthday without any hassle.
Be it, adults or kids, everyone deserves a bit of fun and surprise on their birthday. Here we share some of our best-loved Menus, snack ideas and other FAQ regarding birthday celebration.
Menu ideas for Grown Ups Birthday party
A birthday party will surely attract many of your close friends. Entice the guests with some nice Continental food. Or thrill your yaar-shaars with some desi delights.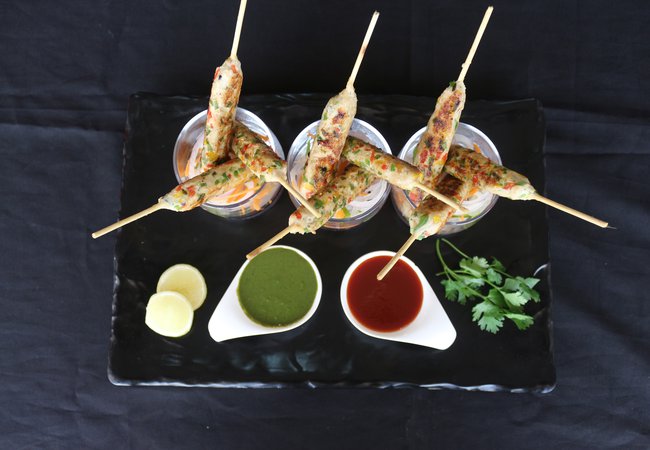 For starters, you could have some hot and spicy grilled and BBQ delights, Vegetable Kebabs, and Quesadillas. Pav bhaji is a well-liked option too.
Delight the birthday boy/girl with some Chole bhature, Patiala Murgh, Dal Makhani and some hot and steamy Naan.
Hot and succulent Gulab Jamoons could very well go as desserts when Celebrating a loved one's birthday. It's all about adding in the sweetness.
Menu ideas for Kids Birthday Party
Kids love the junk. It's really Okay to spoil them with a little indulgence on their birthday.
Hakka Noodles and Manchurians, Burgers and Sandwiches, Nuggets and Spring Rolls, Bruschetta and Pizzas are some great options to delight the kiddos.
But in case, you want to feed them healthier substitutes, we have options for those as well: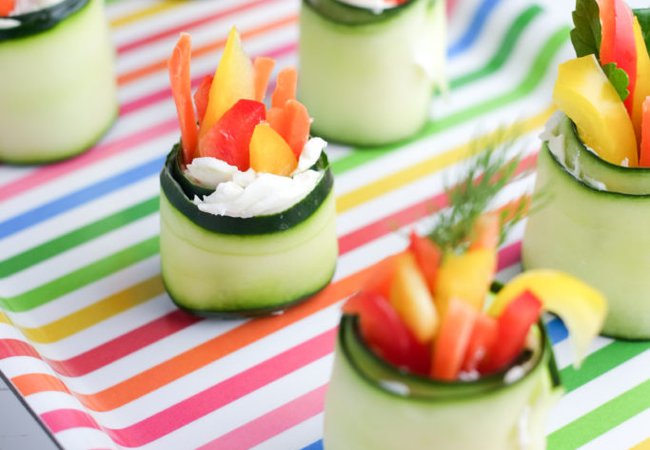 Creamy cucumber Roll-ups, beetroot falafel burgers, and shallow fried oat cutlets. See more here
Live counter options for Birthday parties
Live counters are an exciting element to add to your parties. They add all the good vibes because they are so unique and lively. The dishes are customizable and you can choose what goes into your food.
So, let the kiddies choose the perfect veggies for their pizza toppings and the shape of pasta, they like. Less spice, more sauce. Sounds good! Your food, your way.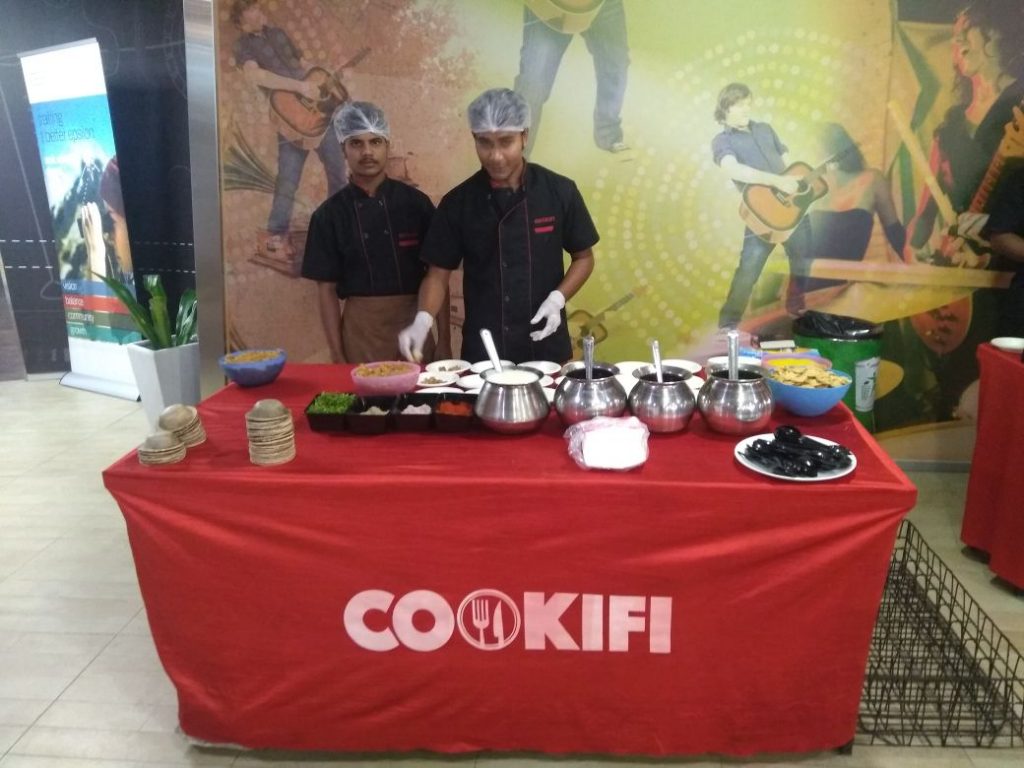 There are 5 exciting options for your live counters:
Pizza Live Counter
Pasta Live Counter
Dosa Live Counter
Chaats and Pav bhaji Live Counter
Noodles Live Counter
Beverage and Drink options for Birthday parties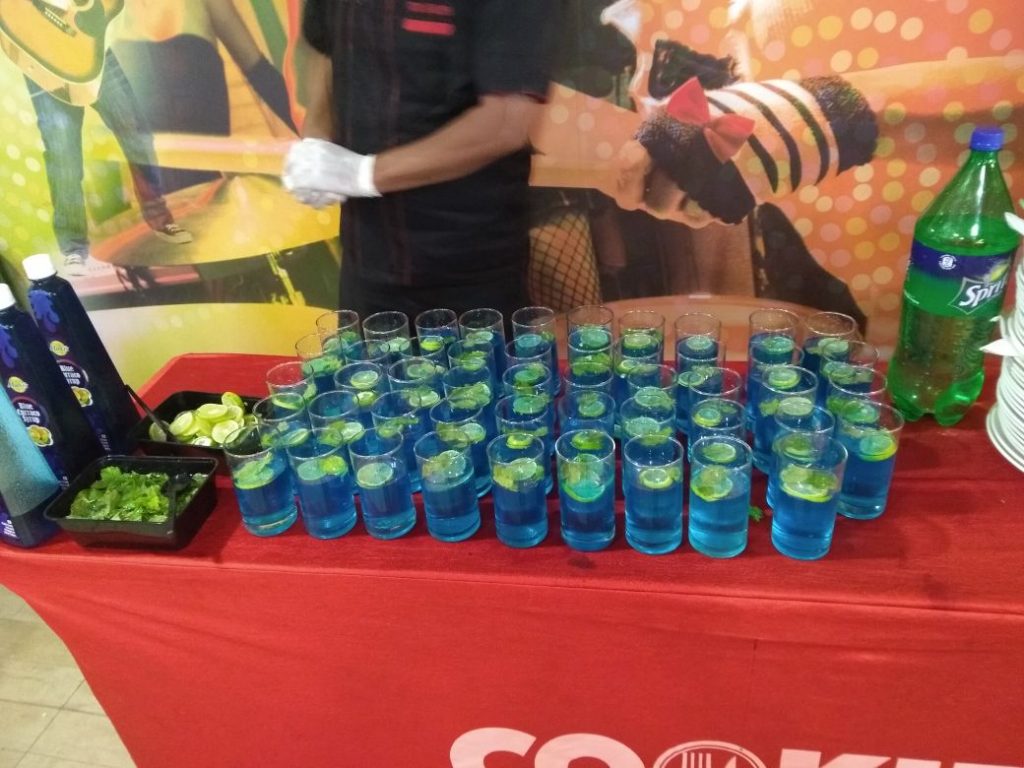 Apart from the usual branded Soft drinks, Cookifi delights you with loads of mocktails options for your parties. So be it a curacao Cool blue, Virgin Mojito or an iced Green Apple soda, the thirst quenchers will be ready to go.
Snack boxes option for Birthday Parties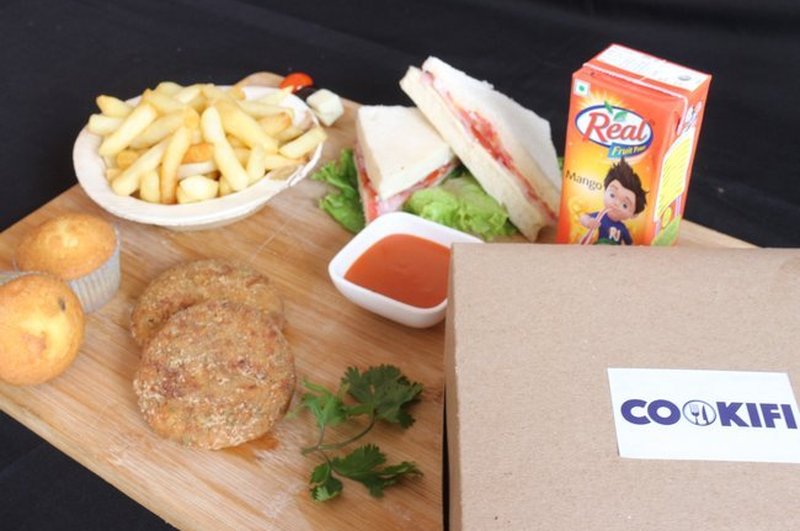 Snack boxes are perfect for kiddy birthday parties. There's a packet of juice and Chips, a very healthy and yummy Veg Sandwich, one crispy Veg kabab, some colorful Hakka Noodles and a delicious fruit custard packed into one neat little compact box.
FAQ
Q: Do we provide Cakes?
A: No, as of now, Cookifi does not arrange for the cake. We only cater the food part.
Q: What kind of menus do you give for Birthday parties?
A: We provide the following:
Full Main course ( it has everything from starters to dessert)
Snacks only
Live counters
Q: What age kids do you cater to?
A: We can cater to kids above the age of 5 years.
Celebrating a loved one's birthday can be a as easy as 1..2..3. Just call Cookifi today at 080 3350 8033 or visit www.cookifi.com
Twitter: cookifiapp
*****************************************************************************************************************************
Comments
comments