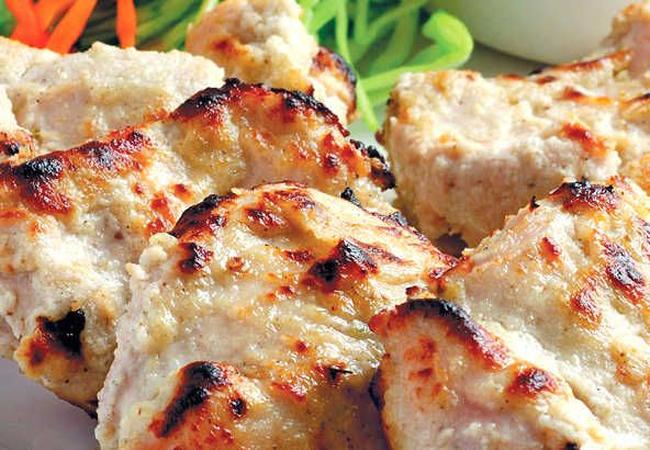 The Weather has been really great of late, and it's that time where you can catch up with friends over some drinks and grill delights. A Barbeque party is a great way to reconnect with friends over the warmth of charcoal, the aroma of grilling meat and the laughter that evokes.
Often people find it difficult to fire up a grill and keep it going. And many a time the host/ griller cannot have fun standing behind the grills, filling up people's plates. And more often than not, one finds it difficult to decide on what to serve- the marinations, meat and what not.
That's where a chef steps in. Not only is he proficient in handling the grills, he can decide on the best recipes that will leave your guests asking for more. Here are the 5 BBQ recommendations that our chefs swear by:
Read Barbeque hacks, ideas and setup: Genius tricks to save your day
Fish Tikka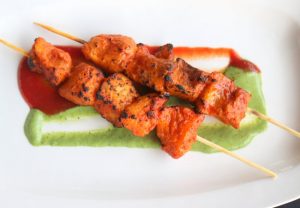 Seafood lovers? Welcome to the taste of Delectable Fish Tikkas. These spicy and flavorful starters should be on your menu when you host the next barbeque party. Marinated with a thick tandoori masala to seal in the flavors.
Chicken Tikka

Pieces of the Chicken breast are coated in a spicy marinade of yogurt, onions, chillies, and tomatoes. The marinated pieces are then skewered and grilled until the Chicken starts letting out a mesmerizing Aroma. Served with Mint Chutney.
Tandoori Prawns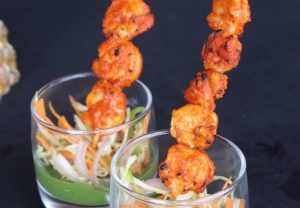 Why stop at Fish Tikkas when the World of Seafood has so much more to offer? Deliciously marinated king Prawns skewered and grilled to perfection.
Achaari Paneer Tikka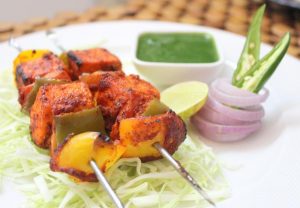 If you're the one who stole pickles as a kid, you will definitely fall for the Achaari Tikkas. A combination of fresh yogurt and pickle spices ( Achari masala) marinated on tender boneless chicken. The tanginess is every bit lip smacking.
Grill Fruits

Craving for something sweet by the end? Why not have tangy Pineapples and sweet Strawberries sizzle over a hot flame? The perfect ending to a perfect meal. Served with a honey lemon juice drizzle on the top.
What are your favorites to serve at a barbeque? Apart from the usual Char burgers and Sausages, Indian Tikkas are a hot favorite at many BBQ parties. Tweet to us your BBQ ideas at CookifiApp and we 'll feature them on our wall.
Comments
comments