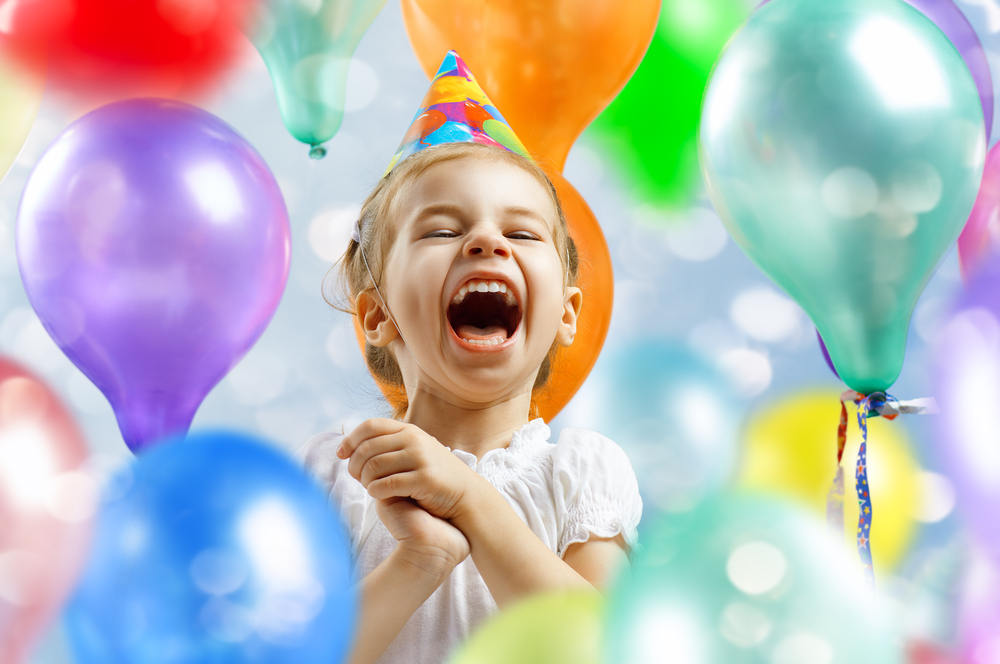 Your Little munchkin is growing an year older, And you have the enormous task, of planning his/her Big Birthday Bash, and make it an event worth remembering. There is the whole stress of decorations, venue, Theme, Activities and Food.  And you have a limited Budget too, So what do you do?
Relax, its not that big of a deal. Firstly, its obvious you should get help from some of your family members, and divide the tasks. One can take care of the procurement , one for gifts, one for the food and so on.
Start by deciding on a special theme for the Birthday party. Themes such as Disney Princesses, Go green, Superheroes etc. are very popular and always in fashion.
There is a whole checklist of things you need to follow to ensure your child's birthday party is a fun and memorable one. So breathe, and read along.
Pick the right time for the party– This depends on the age of your kid, toddlers shouldn't have a party of more than 1-2 hours, keep in mind their nap time, food time, etc. and decide, also you should take into account the time of other kids who are coming to the party. Keep it short and simple.
Decide who to invite– A kids birthday party should not be too crowded, it might intimidate the child, a few classmates, neighbors and cousins are sufficient. 
Send out invitations to guests– This has to be done at least 3 weeks in advance, young kids have to be accompanied by their parents, and parents have work to do, so schedule accordingly.
Call guests personally before the event– People tend to forget, a reminder call is always helpful. This way you can also confirm who is coming.
Book a Caterer and Party entertainer–  This is optional, A catering service such as Cookifi will not only ease your work of having a great birthday meal planned and prepared, it will help you have fun, without worrying about the food part. You don't want to spend your day in the kitchen. A party entertainer is not required if you plan some good games and activities yourself.
Find helpers– Doesn't mean you need to hire people. In India, we have a lot of relatives, who are happily willing to contribute their time and efforts. Plan all the events, and designate the responsibilities accordingly. For ex. your sister could help you out with the birthday decorations, your uncle with bookings, your mother or aunt with handling gifts etc.
Do any heavy cleaning where the party will be held– This has to be done a week in advance, as cleaning when the party day nears will leave you much tired and you wont be able to enjoy the party at all. Clean areas like the hall, garden etc. Wash your drapes and curtains, and change the covers of all Sofas and Beds, make sure you do something to make them spill-proof, like adding a plastic sheet under the covers.
Order Cake from the Bakery– This has to be done at least 5-7 days in advance, a good bakery will always be brimming with orders, so to make sure they fit you in, visit and confirm your slot. A lot of trendy cakes are in now, like Doll Gowns, Cars, Cakes with picture of the Kid, etc. Let your kid decide, and also remember, a lot of the cake will be wasted so only go for the quantity you think is required for your party. 
Determine the schedule for the whole party– This is important, you might want to post the same in your invitation cards, a clueless party is a boring party. Make a schedule of what is to happen and when. Like the Kids can arrive by 4, play a small game and keep their gifts on the gift table by 4.30, Cake cutting by 5 , Games till 6 and dinner at 6.30. This will help parents know when to drop and pick up their kids from the party.
Buy any groceries you require for the party– In case of booking a caterer like Cookifi, you can skip this step. But If you haven't, you may want to stock up on some Potatoes, Fruits, Chicken Nuggets and Juices of different flavors( kids are naggy, remember?)
Keep all your digital devices charged and ready– You don't want to miss out on capturing the beautiful moments .
Purchase Game prizes and Game items– Return gifts are a great way to thank your guests for coming, you shouldn't spend a fortune here, but don't ignore them either. Simple things like hair clips, crayon boxes, glow in the dark stickers etc. make for great return gifts. Also, you must plan for small prizes for the activities and games that you will conduct. 
Check with Caterer and confirm your food options– Make sure you have a lot of Finger foods and Appetizers, Mini Pizzas and Pasta is also well liked by kids. For the dessert you can serve them with small pudding glasses or Panna Cotta.
Stock up on napkins, tissues, disposable dishes– Do you want your bathroom to spell of baby piss? If not, then buy some air freshener, air pockets and naphthalene balls. Also keep a first aid kit handy in case some kid gets hurt.
Confirm Entertainment– Make that game ready, get some plastic chairs, draw or print out the coloring papers, and get them photocopied, make sure you have enough crayons and paint pots, the last thing you would want in your party is a kid fight( Hell ! they cry so loud). A lot of good games can be arranged like

Passing the Parcel
Musical chairs
Pin the donkeys tail
Balloon Race
Tug of war etc.

Decorate your house/Party venue– You must have a helping hand for this one. Buy all the Party decorations at least three days in advance. Balloons, streamers, wall hangings, confetti, disco lights etc. have to be put up in the right place.
Assemble Goodie-bags– The prizes and return gifts should be packed neatly and arranged on a table. Make sure you have the plastic knife, candles and matches for the cake.
Put balloons outside by your house address– This will help people recognize your apartment/ Venue. Give people directions via Whatsapp( send them your GPS)
Setup the party area, remove any obstacles, sharp objects– Take care of keeping your pets at bay, pets are afraid of overcrowded environment and loud noises.
Don't let your child open gifts before the guests leave– Different kids must have got different items, you don't want your child to express his happiness/disappointment in front of his friends
Make a kiddy playlist- Who doesn't love dancing? Let the little army shake their legs and put on some peppy numbers for them to rock the dance floor.
Send a Thank you email/ note to the parents– They have taken the effort of buying gifts and bringing their kids in time for the party. they sure can be given a little appreciation.
Take a deep breath and have fun! Most important tip is to let your hair down and become a kid with all the children. 
It is not a competition that you have to be the best, but with these guidelines a fun party, will be easily possible.
Comments
comments