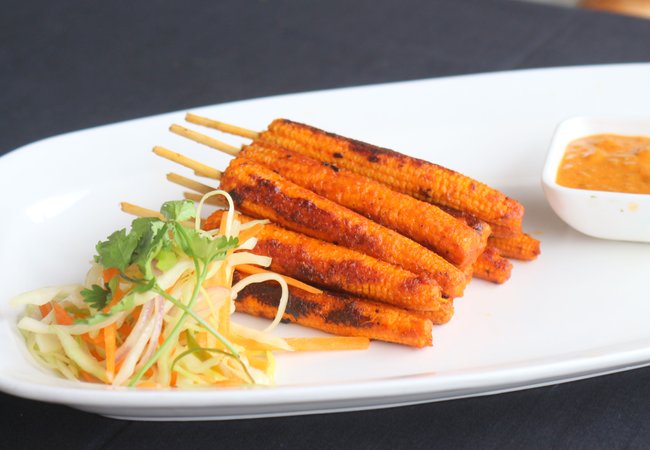 Thai cuisine is one of the most Robust and flavorsome of all Asian cuisines. What makes Thai food special is its blend of hot, sour, sweet and salty flavors. Thai starters are just a small yet an incredible part of the Thai cuisine.
House parties are incomplete without finger foods. Starters keep the party fun and happening, but many a times, we are confused on what new starters should we serve at party.
If you are one of those who wonder what twist could you introduce to your normal boring appetizers, Thai starters are the way to go.
Here are 5 easy to prepare yet delicious Thai starters to impress your guests.
Chicken Satays are delectable starters, which everyone loves. The chicken cubes are marinated with a mix of coconut milk and red paste. It is seasoned with Thai curry powders, brown sugar and salt. and pepper. It is served alongside Peanut sauce which is cooked with Peanut butter, Chicken Stock, Lime juice and Soya sauce.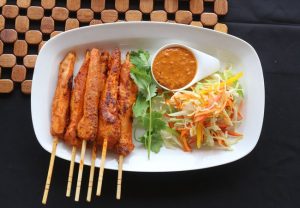 Give a twist to your regular Pani Puri by opting for the Thai Puchkas. They are crispy, flavorful and oh so delicious, Pooris made from wheat are filled with a mixture of secret Thai herbs and fillings, served witha tangy sauce to complement them.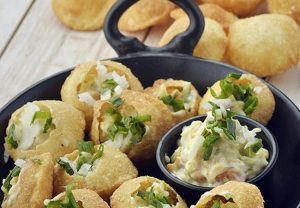 Tofu Satays are made with Honey, Salt, pepper, Cumin, turmeric, lime juice and ginger. The Tofu pieces are marinated overnight in Coconut milk. Then these marinated satays are skewered and grilled to form a nice crisp outer layer and they are juicy on the inside. Served alongside Peanut sauce they make for amazing starters.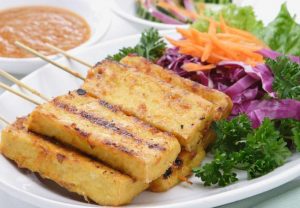 With a fine kick of Sweet chilli peppers, the Thai fish cakes make a quick and yummy appetizer. The fish is processed in a blender with spices, coriander, chilli sauce, egg, fish sauce and cornflour. To this mix , beans and shallots are added, it is flattened and toasted on a pan until golden.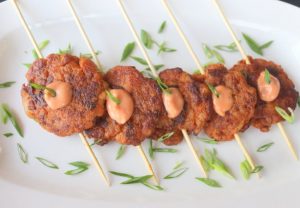 This is one starter which kids will love. Steamed baby corns are marinated in yogurt, carom seeds, Indian Spices and Corn Flour, cooked in a Pan and toasted on a skillet with a little oil. They are skewered post cooking and served with Peanut sauce.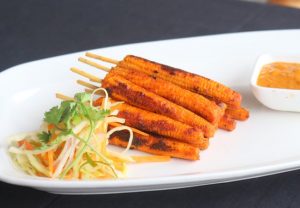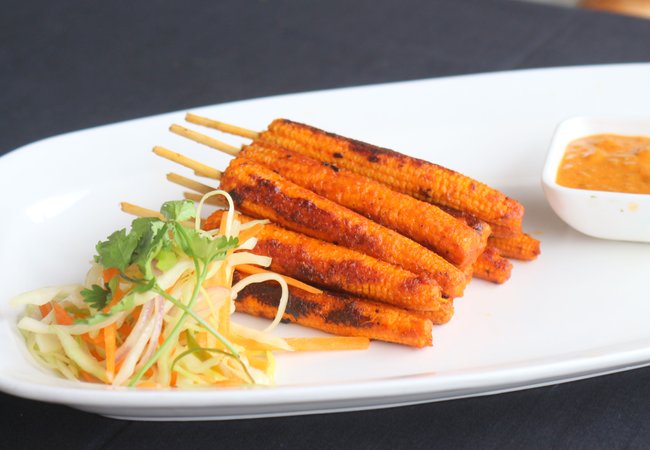 Which of the Thai starters did you like best? Or do you have a Thai starter recipe of your own. Tell us in the comments.
Comments
comments