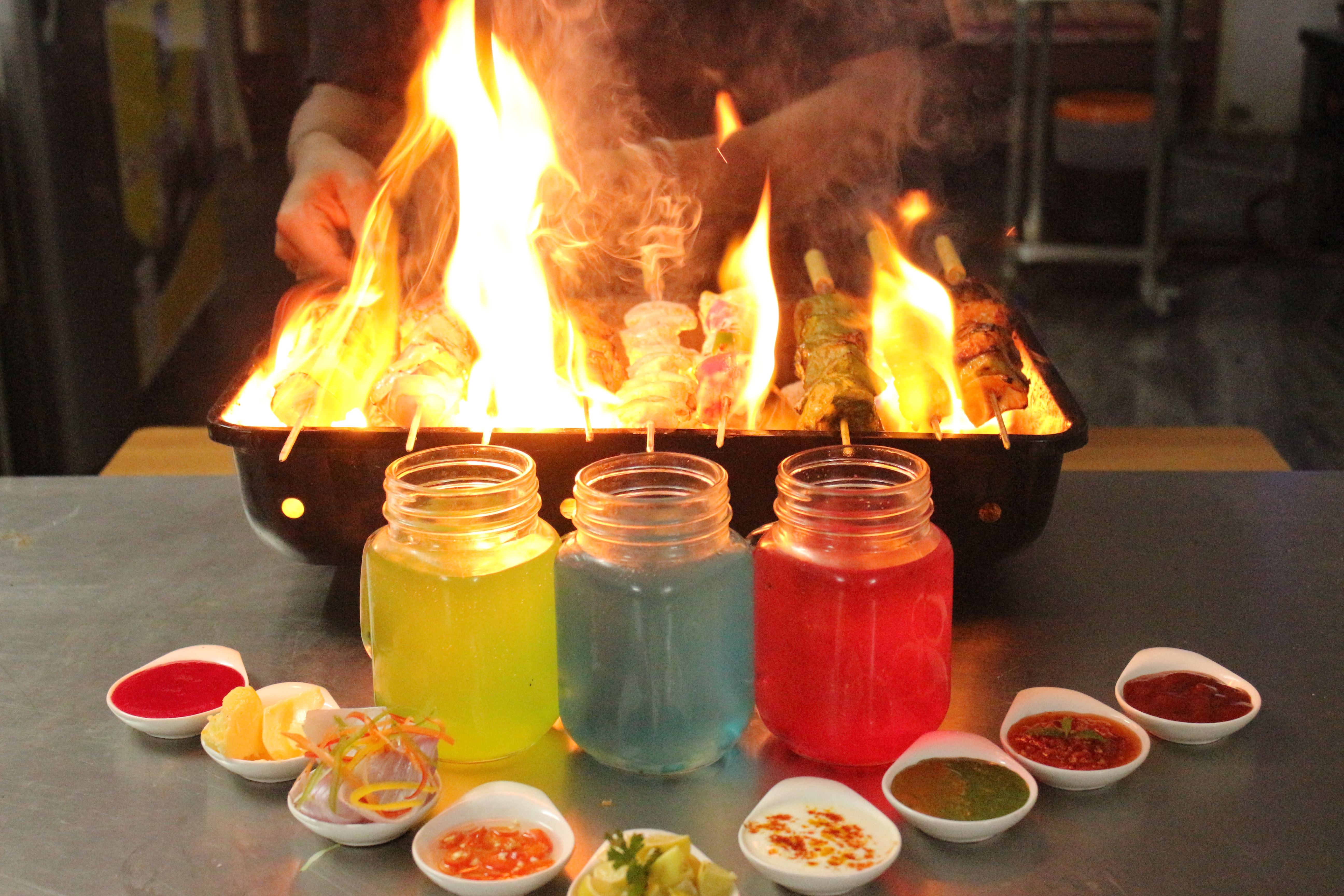 Barbeque parties are so much fun. The whole Ambience of a Barbeque set-up bursts with fun and delight. Be it the smoky aroma of your favourite food, or the maniacal laughter of friends, the chitter chatter of family and relatives, or the binge eating of the char grilled delights, BBQ parties are a perfect summer excuse to have fun.
There are a lot of occasions you can set up a Barbeque for, but most people host it in the summer months. Drinks are an important part of BBQ's too, so stock up on the hard and soft beverages.
A backyard Barbecue party is a great way to reconnect with friends and family, Here are a few ideas on how you can make it fun and memorable:
Clean grills and Arrange for Charcoal
The equipments like grillers and skewers must be cleaned beforehand to remove any stains, grease or soot, from the previous use. Good quality charcoal can be brought from the nearest store. You can skip all these steps if you hire a chef from Cookifi to do it for you, he can get all the ingredients and dishes to cater for the event.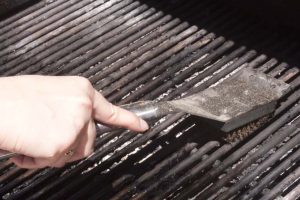 Set up the units outdoor
Clean your garden , porch and backyard. Set up the Barbeque unit in one corner which is not too close to walls or trees. Make the whole space homely by putting out some blankets on the lawn( this will act as seating arrangement), some LED bulbs would be handy if it were an evening party.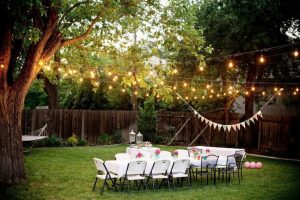 Arrange for Paper plates & Buy the ingredients.
Don't keep pushing the purchase of disposables until the end. Get paper towels, coleslaw tubs and bowls, plastic cutlery, napkins and sanitizers.
Minced meat burgers, middle eastern kebabs, Spicy Indian Tikkas, skewered fruits, Chicken drumsticks or Prawns galore. If you want it you should have it. Keep the menu versatile with something for everyone. Adjust the spices and seasonings level according to the guests taste.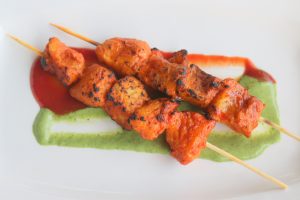 Let the guests know 'What's on the Menu'
Make a nice board out of a spare piece of plywood. Write the specials on this, and put it out on the entrance. Also, you can text the guests in advance to know whether they prefer chicken to meat, or would love to  have seafood. You can also have a potluck, where they can get the snacks and drinks.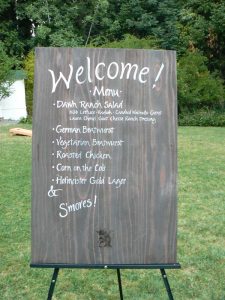 Arrange for Juice dispensers
You probably are going to be super busy turning the hot dogs and flipping the burgers. Let the guests serve themselves the drinks. Make fruit punches and store them in the refrigerator an hour or two in advance.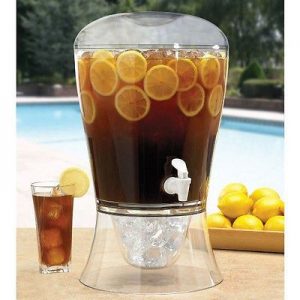 Keep options open for Vegetarians
BBQ's need not essentially be a strict meat and neat delight, surprise your vegetarian friends with neat little skewered Tofu, Corn on the Cob, Grilled Mushrooms, Paneer Tikkas, and more.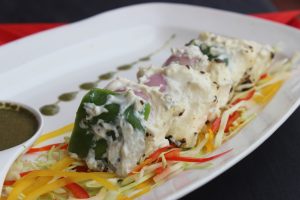 Make play areas for kids
Adults would like to sit cosily after having a great lunch, but kids will still be bubbling with energy. Make them a game area with balls, bats, and drawing boards. Or play some nice summery tunes to keep everyone on their feet. Have games like Scrabble and Chess to keep the party going. And bring out that foosball table.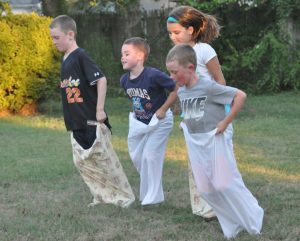 Label the sauces and seasonings
Let everyone customize their own sauces and dips. Put an ice cream stick in the sauce container with the name of that sauce. This way everyone can pick and choose as they like.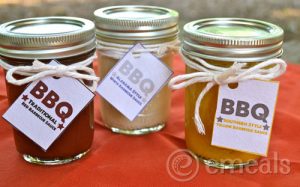 Keep the cooking area wary of bugs 
Some unwanted guests might creep up to spoil your party, keep the bug spray handy, also make special areas for pets to stay within. Ask kids to play around carefully and do not let them lurk any where near the hot grillers. Nevertheless keep first aid and ice handy. 
Make waste disposal easy
Have bins at an arms reach. Neatly label your bins on the basis of dry, and wet waste or glass and plastic, this will make your disposal easier. Make sure to clean the backyard as soon as the party's over. 
We hope these tips help you have a wonderful Barbeque party. Do you have things to add to our list? Tell us in the comments.
Comments
comments