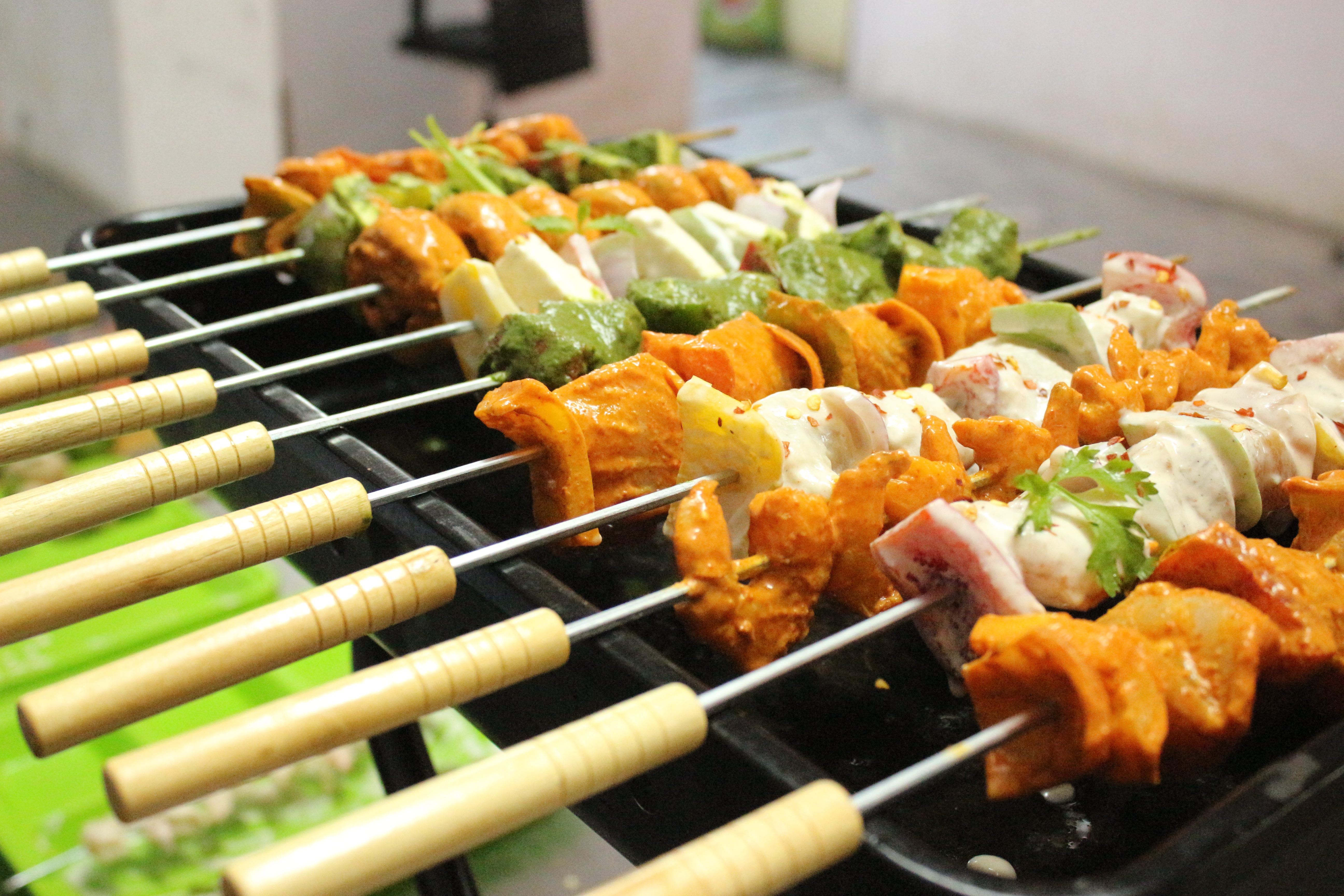 Barbecue parties are every bit worth. The fun you have at a barbeque party with all the laughter and togetherness is simple exhilarating. So what makes these parties awesome is the taste of the smoky grills viz. the various Tikka.
The Indian Tikka platter is highly varied and has some of the best skewers with amazingly robust marinations. The choices are a plenty, ranging from mildly spiced to fire in your mouth hot. Depending upon one's preference and keeping in mind the guests choice you can have an array of Tikka variations for everyone to choose.
So here are 6 Tikka recipes that will entice your guests like no other, make sure to serve them alongside some fresh salad and a wedge of lime to take their taste to the next level.
Piece of Cottage cheese or cubes of Chicken breast are coated in a spicy marinade of yogurt, onions, chillies and tomatoes. The marinated Cubes are then skewered and grilled until cooked and the Paneer/Chicken starts letting out a mesmerizing Aroma. Served with Mint Chutney.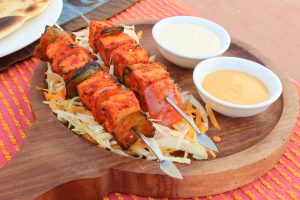 If you're the one who stole pickles as a kid, you will definitely fall for the Achaari Tikkas. A combination of fresh yogurt and pickle spices ( Achari masala) marinated on tender boneless chicken r Paneer cubes. The tanginess is every bit lip smacking.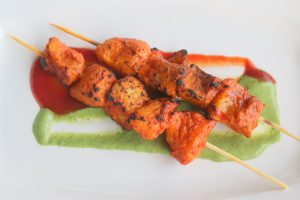 Pahadi Paneer/Chicken Tikka
Delectable appetizers with  great taste, the Pahadi Tikkas, will fill your mouth with lovely mint flavor. Before grilling, the Cottage cheese or Chicken cubes  are marinated in a sauce of Yogurt, onions, green chillies and Mint. A dash of Chaat Masala  is sprinkled to give a tangy edginess to the skewers.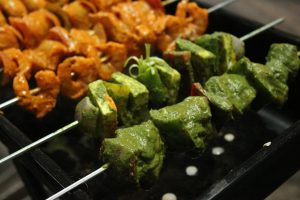 A mouthwatering Starter and a famous Punjabi Recipe, the Malai Tikka is deliciously regal. A creamy marinade from milk, almonds and cashews is coated onto the cheese/chicken along with some spices and grilled to perfection. The Fenugreek leaves make it more flavorful.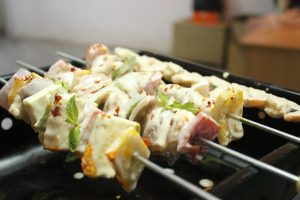 Does the taste of Basil entice you? If yes, then these tikkas are specially curated for you. Flavored with Shahee Jeera( Cumins) and other Indian spices, and grilled lightly to preserve the freshness of Basil. Serve it with a salad made from purple cabbage to balance out the flavors.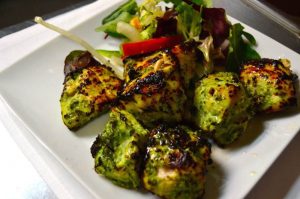 Well, who can say no to seafood? Delectable Fish Tikkas should be on your menu too when  you host the next barbeque party. Why stop at fish when you can have Malai Prawns or give them the spiciness with the tandoori masala.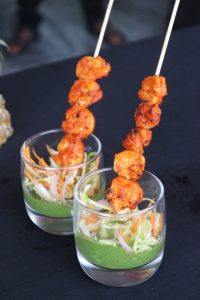 So which one are you having at your next Barbeque?
Comments
comments