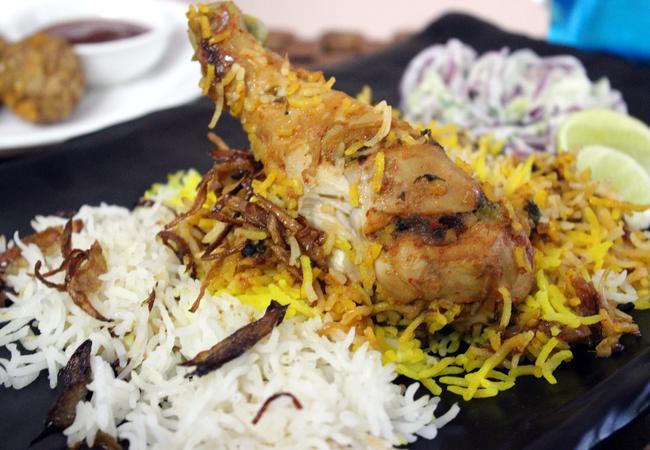 The Month of Ramadan is here and Muslims all over the world have been preparing for the holy month in earnest. It purifies the body through long hours of fasting, so that we can understand the plight of the poor and hungry people.
Ramadan is that beautiful time of the year, when the whole family comes together in the evening for Iftaar .i.e .breaking the fast, after a day long of pious prayers and fasting. The Table for Iftaar is set with some lovely dates, awesome homemade food, and beverages to cool the body.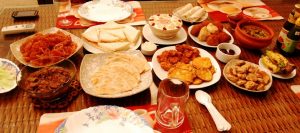 Often times we are perplexed when it comes to deciding the perfect Iftaar menu for guests at home. At Cookifi we have special dishes customized for your Iftaar party, so that your guests can dine with pleasure and you get to share the blessings.
An elaborate menu for Iftaar recommended by Cookifi is:
Drinks
To start off and give the body hydration, a chilled glass of Banana Smoothie can be served to the guests.
Banana gives the body an instant kick of potassium and replenishes the depleted energy.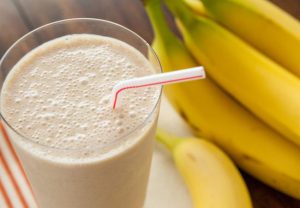 Starters
Meaty and succulent the Shami Kebabs are a seamless mix of Chana dal and Minced mutton, along with finely ground Indian spices. They have a nice smokey flavor from the marinade stage, which makes them irresistible.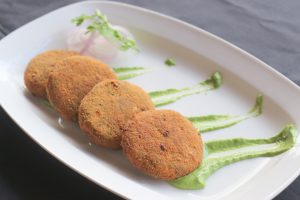 Curd is a great source of coolness for the body, and that makes Dahi Vadas apt for an Iftaar. Vadas made of urad dal are fried and immersed in Chilled sweetened curd and garnished with Indian spices and Cilantro.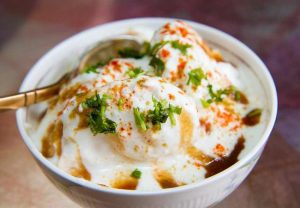 It is a middle eastern delicacy. They are fritters made from chickpeas and seasoned with parsley, cumin, coriander, garlic and onions.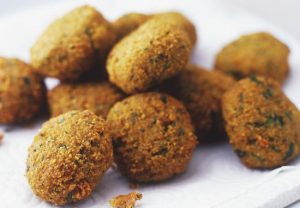 Soups and Salad
Having a soup for Iftaar, builds your appetite for Dinner. The Chicken Shorba is an organic soup of Turkish cuisine. It is prepared using Spices, shredded chicken, Stock, and Cream.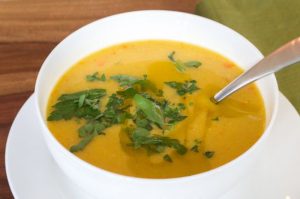 Raita is a prerequisite for Biryani. What makes Pineapple Raita special is its fruity, tangy and sweet touch to the yogurt.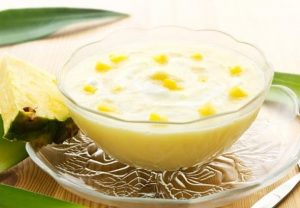 Mains
Biryani 
A sumptuous Biryani that is cooked with such precision that you are bound to have it again and again to relish the delicate flavors. The fusion of the aromatic spices and the slow cooked marinated chicken in Dum style, brings about the regal taste.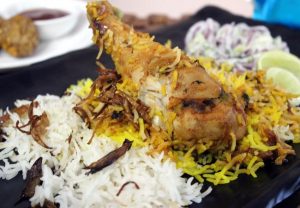 This is a delicious mutton curry, its a famous Kashmiri dish and an absolute treat to the taste buds. Mutton is simmered until tender in a spicy broth with yogurt. Best served with Naan or Lachha Parantha.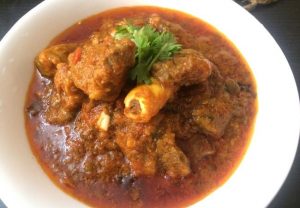 Layered Paranthas made from all purpose flour. They are light and flaky. It is the perfect accompaniment for dry subzee and the Indian  gravies.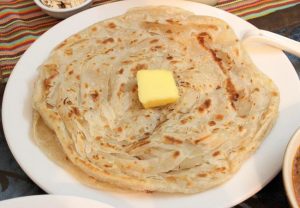 Dessert
To conclude your Iftaar party on a sweet note, you mustn't miss serving the Shahee Tukda. A Mughlai delicacy with fried breads dipped into condensed milk topped with generous amounts of dry fruits and nuts.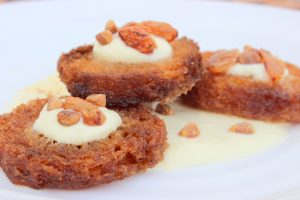 Ramadan is a time to have spiritual blessings and enjoy the goodness in family relations. To feed a kin is to feed the world. So make sure you make the most of Ramadan by opening your gates to as many guests and reap the rewards.
Comments
comments