It is that time of the year again when hosting a Diwali cards party, is in! People organize card parties, where friends and relatives get together and indulge in friendly gambling matches with limited stakes. Diwali is the festival of goddess Lakshmi and Lakshmi being synonymous with wealth, people try their luck with playing cards!
A Diwali cards party is hosted ahead of Diwali to invite good fortune and prosperity. This fun ritual usually takes place on the first night of Diwali, after the Laxmi puja. With elaborate food and music arrangements, the card parties lead up to the main festival. People indulge in friendly matches of  Teen Patti and poker.
These days card parties have a lot more than just playing cards. Ghazal or orchestra are a welcome addition; they make the evening even more pleasant.With trendy parties happening all over town, here's what you need to know.
Ways to organize a Diwali card party
Send out invitations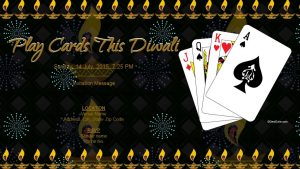 Whatsapp, Call up or email your friends the invitation. Tell them what games you plan on having so that people are well-prepared when they come.
Set a theme 
A Bollywood themed Diwali card party could be so much fun. Choose any theme that can make the party happening. Make sure you mention the theme and the dress code in your party invitation.  This makes your party entertaining and it is always fun to dress up.
Organise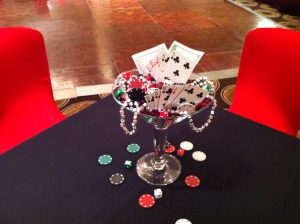 Set up tables, with decks of cards on each table. If you are having a proper formal card party, you can also have dealers at each table to sort and distribute cards and keep a score.
Make sure you have a proper service staff to serve food and drink to each guest. Play some good music in the background. Organizing a Bollywood orchestra or a ghazal night can be a good idea if the budget permits. Keep gifts ready for winners of the card games.
Arrange for Food and refreshment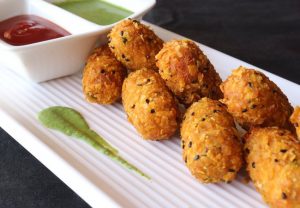 Don't devoid the party of some gorgeous snacks. Have ample variety of starters and drinks ready at your hands reach. Serve dishes like canapes, fritters and many other finger foods along with some gorgeous dessert to celebrate the wins.
Plan a format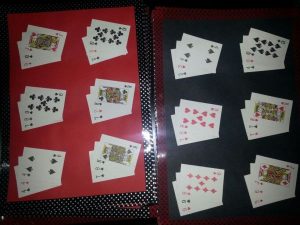 You can narrow down to about two or three different type of games, based on your guests and the ones that everyone knows, or can learn quickly, and will fit into the time frame of your party. If you decide to play a single card game, do it the tournament-style.
Have the rule-book handy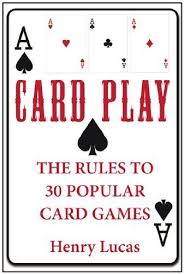 Print off the rules for each game you will play, and keep them on each table. Having these handy will keep participants from having to ask questions. You can always download them online as they are easily available.
Decorate the venue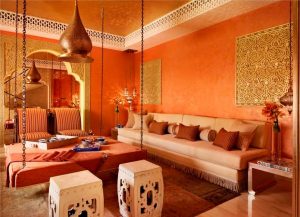 Make the place more homely and fun for the guests. Throw in a few cushions. Add in some string lights,  keep pets out of the bay and make it cozy for the ones who are not participating but just enjoying watching the game.
With these tips and tricks, you are already half way on throwing a fun Diwali cards party. Do you have any other ideas of your own? Tweet them to us at Cookifiapp. Happy partying!
With inputs from: www.timesofindia.indiatimes.com
Comments
comments