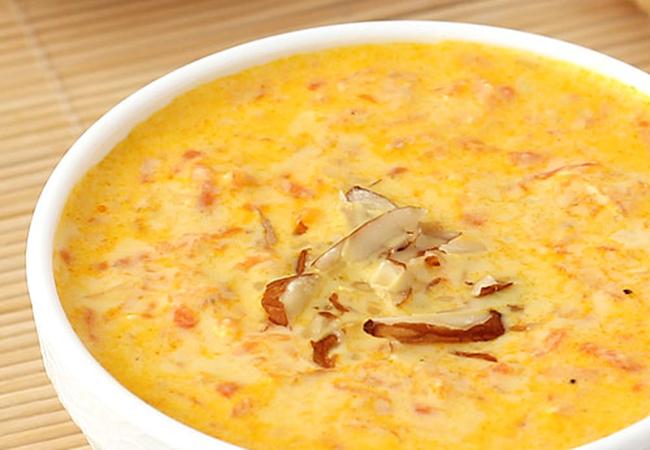 Janmashtami or Gokulashtami or Sri Krishna Jayanti commemorates the parturition of Lord Krishna. He is one of the legends of the Mahabharata. The celebrations start with the flower decoration of homes, temples, lighting up the surroundings, Bhajan chanting and serving some really delicious Janmashtami dishes.
An alluring element of the festivals is the depiction of stories of Lord Krishna's youth in the form of 'Jhankis'. These jhankis depict his birth, childhood and successive eminence in Gokul.
Janmashtami is a great way to reconnect with your family and relatives. Food is a part of every celebration, therefore we bring you 10 Janmashtami dishes to serve your guests.
Starters:
Potatoes are a great way to beat the hunger pangs during arduous fasting hours. Diced onions, Cilantro, Tomatoes and fried potatoes, form the aloo chaat. It is then Garnished with Sev ( Crunchy fried noodles).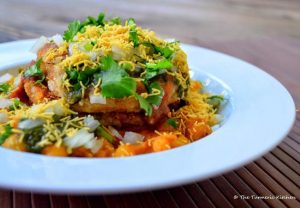 An alternative to the Aloo chaat is the Fruit chaat. It is prepared using cut seasonal fruits and seasoned with Sendha namak (rock salt), as the use of table salt is prohibited during fasting hours.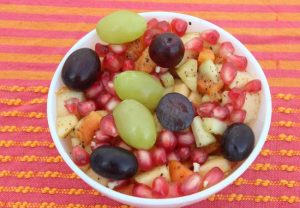 Fritters are also a part of fasting snacks. To make them healthy and nourishing, cut spinach is introduced in the Fritter's batter.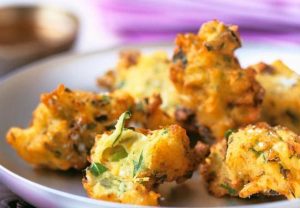 Mains:
A light semi gravy is prepared with minimal spices and pound tomatoes. Potatoes form the base of this dish, and peas are added to enhance the nutritional value.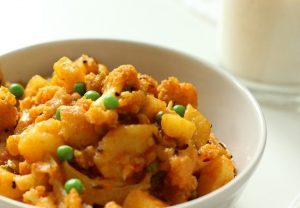 A Maharashtrian preparation, the Amti is a popular fasting delicacy. It is a curry made from grated coconuts. Its flavors have sweetness, tart and spicy nature to them.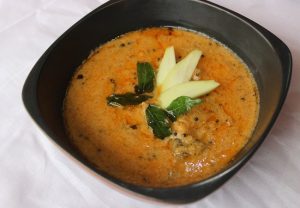 Fasting requires you to be well fed, with essential proteins and minerals to take you through the day. The cottage cheese and spinach in Paneer koftas can provide you with enough energy to uphold your fast.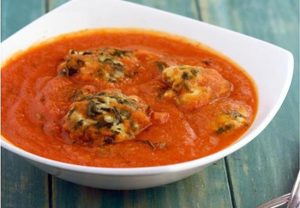 Jeera Aloo Sabzi is a dry preparation with cumin seeds. It has hot and spicy potatoes flavored with coriander and spices. It is eaten with Poori.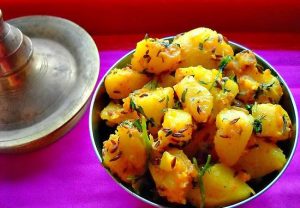 It is prepared with Pumpkins. This savory delicacy is tempered with Grated Coconut, mustard seeds, dried red chilies and curry leaves.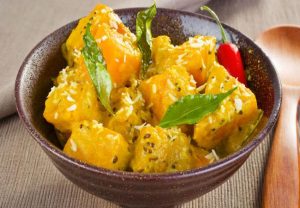 Desserts:
A dessert made from Hung curd. And flavored with Saffron and cardamom. Shrikhand is a great delicacy to cool down your body, which heats up due to the long fasting hours. They can be flavored using fruits to create a distinct taste.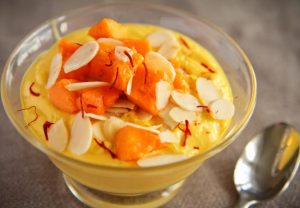 It is a sweet dish prepared from milk, sweet spices, almonds, and grated carrots. Wholesome and highly nutritious it makes your fasting easy on the body.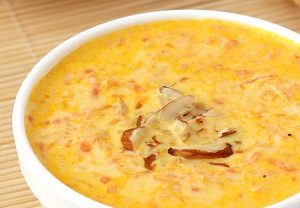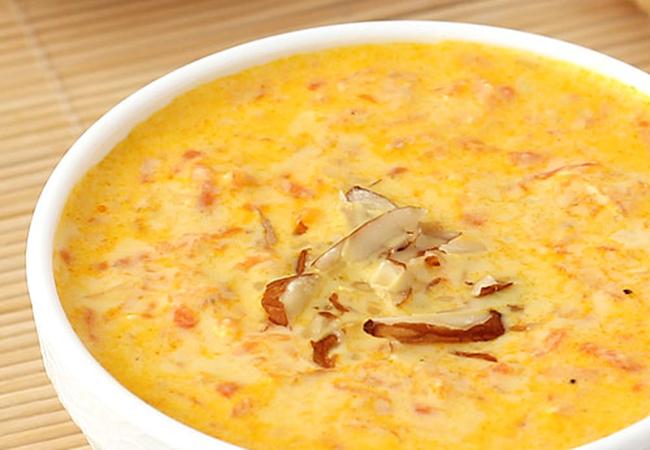 How did you like these Janmashtami dishes? Do you have any others in mind? Suggest your ideas in the comments or send a tweet at Cookifiapp.  Happy Janmashtami.
Comments
comments