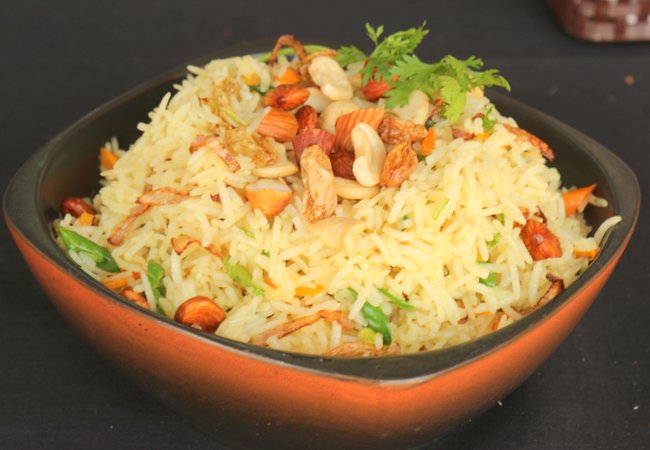 Republic day special: This Republic day, let us celebrate the diverse Indian flavors on your plate. We are inviting you to a challenge where your palate will explore all of India at once, so sit back and tie your seatbelts as we take you on an exciting culinary adventure.
From the earthy Kashmiri flavors in the Roghan josh to the spicy kick of the Patiala murgh, North Indian delights work wonders to make your mouth water.
Indulge in a plate of Achari Tikka or let the flavors of the Lucknowifi Gilafi kebab invigorate your senses. This part of India is  Food heaven and will have you coming back for more and more.
Take away: Butter chicken and Aloo ke parathe
The Western part of India is full of promising flavors. From the Daal Baati Churma in the desert plains of Rajasthan to the Dabeli and Khandvi in Gujarat, this region brings to us delectable delights and sumptuous treats.
The decadent and deep-rooted Marathi cuisine gives us Amti and Pav Bhaji with sweet treats like Sheera.
Take Away: Konkani Delights in Fish and Vindaloo
Central India is home to Nawabs and Brahmins alike, and so the tastes of these central states have evolved and spread to the rest of India.
Treats like Shami kebab and Keema Pav are a real crowd pleaser, while Malai Kofta and Zafrani Pulao reign the Veg delights.
Take away: Seekh Kebabs and Malpua
East Indian states are filled with Pungent flavors and dramatic aromas. The use of robust laidback Spices like Mustard and Basil give the food a distinct taste.
Kosha, Chingri Malai, Litti chokha and Payesh are some of the flavors that enticed our tastebuds.
Takeaways: Thekua and Posto
It's not just the Idli and Dosa you know about. South India is a home to umpteen regional cuisines. Karnataka alone has scrumptious food from North Kannada region, Mangalore etc.
Chettinad from Tamil Nadu, Malabarian from Kerala and the Rayalaseema Cuisine from Andhra are definite crowd pleasers.
Takeaways: Hyderabadi Biryani and Haleem
Twitter: Cookifiapp
Republic day special part 1 ends here
Comments
comments