Biryani has a fond attachment to us. In India alone, we have 22 accounted versions of Biryani from North to the south. Biryanis are cooked steamed rice mixed in with a spiced curry having some kind of meat. Not a staple food, but Biryani is what makes our weekdays and special occasions more special. So, today let's settle the debate on which biryani takes the cake- Chicken Biryani Vs Mutton Biryani
Chicken Biryani VS Mutton Biryani
This debate has been long outstanding in the world of flavors. Well, it depends from person to person and the mood. If you are in for a meaty chewy kind of mood then for sure Mutton biryani is what your palate will prefer. But if you prefer something more sublime yet flavorful and juicy, then chicken Biryani is definitely your take away.
The time factor also plays a key role in deciding what biryani to cook. Mutton Biryani is more time-consuming to prepare than its chicken counterpart.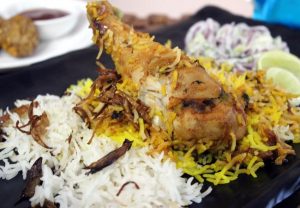 The Chicken Biryani uses fewer spices in comparison to its mutton counterpart, and the poultry just makes it juicier. The Rice gets all the flavor from the chicken rather than the spices. In comparison to the mutton biryani, chicken biryani makes use of a lot less spices.
Chicken meat is tender and absorbs all of the flavors well and it can be cooked without having to use a pressure cooker. Chicken Biryani can also be prepared as a one-pot meal.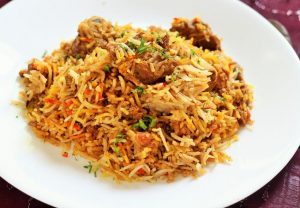 Mutton Biryani requires efforts of a practiced cook. It takes time to get all the flavors amalgamated into the rice.  The flavor mostly comes from the vast use of exotic Indian spices.
Depending upon the meat sometimes, the rice and meat curry must be cooked separately so that the rice doesn't get sticky and overcooked.
Which is your favorite Biryani? The debate on Chicken Biryani Vs Mutton Biryani is a never-ending one. Let us know what you think in the comments or tweet to us at Cookifiapp. Happy eating!
Comments
comments