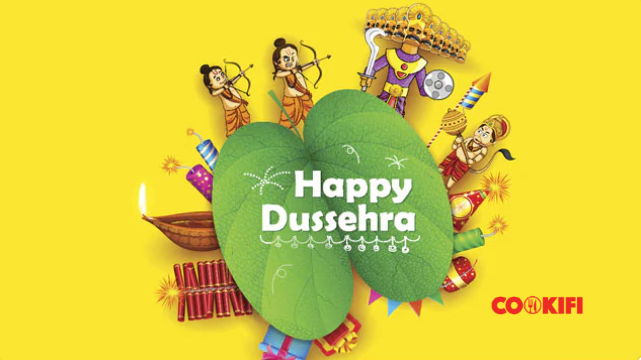 Dussehra also known as Vijayadashami, Dasara or some people called Dashain. This is celebrated
10th Day of the month of Ashwin or you can say that 10th day of the Navratri. This is the day of Victory. Traditionally, in Indian culture, Dussehra was always full of dances, where the shole community mixed, met and mingled. India is a diverse country so there are many festivals that are celebrated with different energy and with a different purpose. Here is How People celebrate Dasara (Vijayadashmi)  festival across India.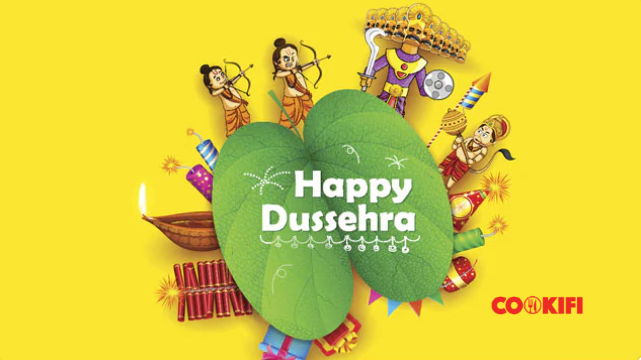 Here How People celebrate Dussehra or Dasara (Vijayadashmi) across India
Mysore Dussehra
Dussehra is one of the biggest festivals for Mysore people (Karnataka People). All the Royal people come to join the auspicious day. This is started by the king of Mysore Krishnaraja Wadiyar.
In this day the Royal sword is worshipped and is taken on procession involving elephants, camel and horses. The main attraction of the Mysore Dussehra is the Mysore Palace which is lighted up daily with nearly 100,000 light bulbs from 7 PMto 10 PM on all day of a festival.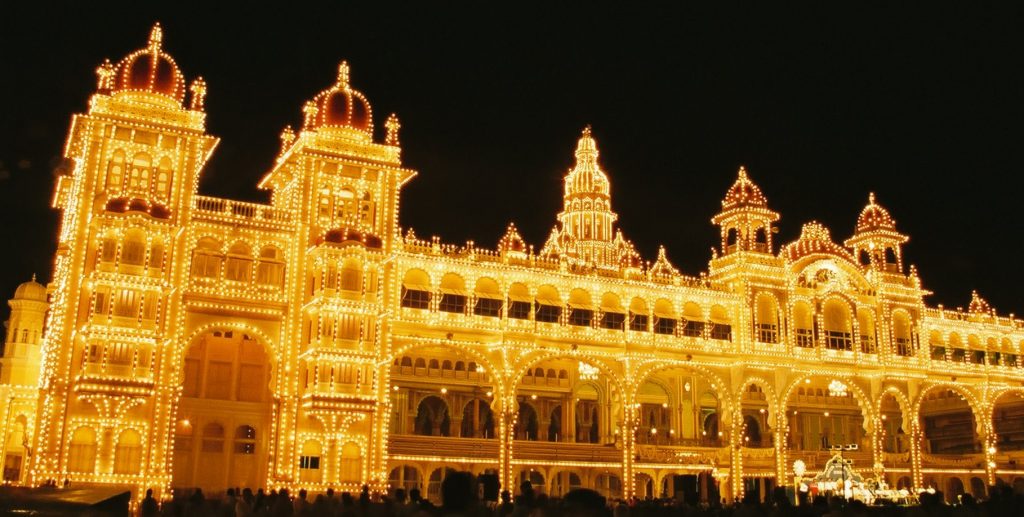 Kullu Dussehra
Kullu Dussehra is also known as the international mega Dussehra festival observed in Himachal Pradesh state in northern India.  Here 4-5 lac people visit the fair from all across the globe. It is started by the  Raja Jagat Singh.
The Kullu Dussehra is the only Festival in India where a large number of divinities are assembled at one place.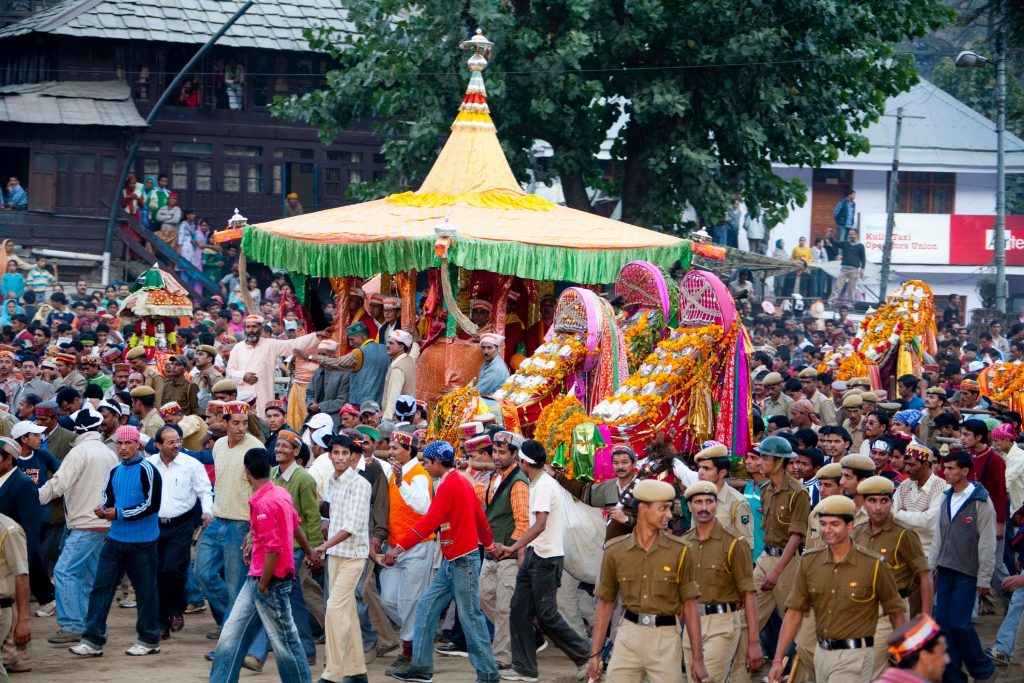 Bastar Dussehra
Bastar Dussehra is the holy festival of Chattishgarh. This is started in the 13th century by Bastar King Purushottam Dev they celebrate 75 days of Dussehra with unique rituals like pata jatra (worship of wood), deri gadhai (posting of the pillars, kalash staphna (urn installation), kachan gaadi (throne installation for Devi Kachan), nisha jatra (nocturnal festival), muria durbar (conference of tribal chieftains).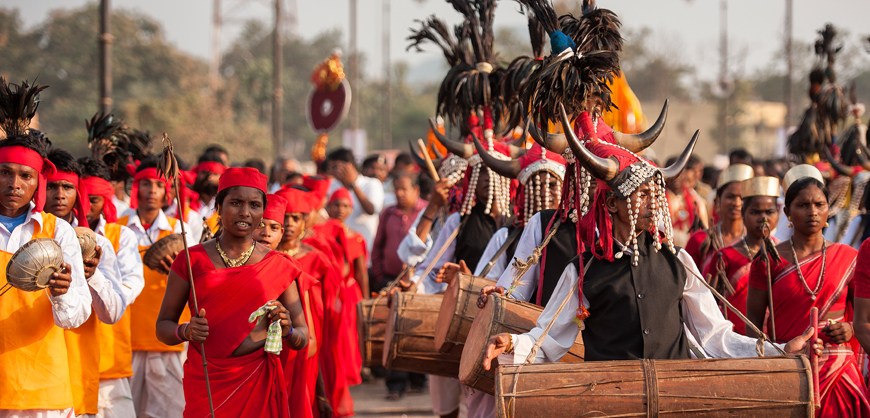 Chennai's Bommai Kolu/ Golu
Kolu is the festive display of dolls and statuette in the south during the Navratri (Dussehra, Dasara). Each display item in a golu/kolu display is sometimes called golu dolls or equivalent. During this display season, families visit each other house give gifts to each other and chit-chat over the golu display.
Similar Versions of this festival are also celebrated with great passion and zeal in the neighboring states of Karnataka  Tamil (Bomma Kalu ), Telugu (Bommala Koluvu) and Kannada (Bombe Habba)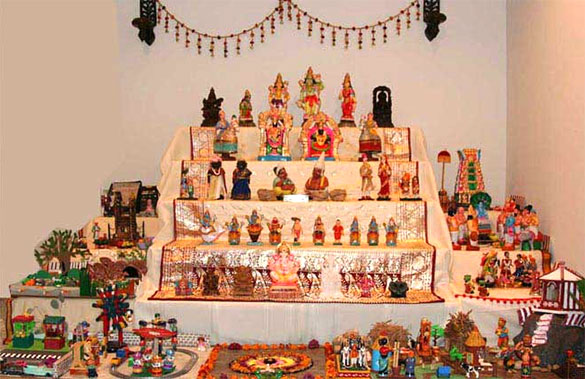 Varanasi Ram Lila
The Ramnagar Ramleela (at Varanasi ) is enacted in the most traditional style. This special Ram Leela of Ramnagar lasts for almost one month. It is started by the Maharaja of Banaras Udit Narayan Singh
Generally, the Ram Leela is enacted in a single stage but the Ramnagar Ram stands out alone in this regard. Here, Almost the whole town is transformed into a vast Ram Leela ground as a permanent structure are built and spaces designed to represent the main location of the history.
Lots of theater people come here to celebrate in this Ram Leela and you will be amazed after seeing the sober and natural character. It is very shocking that electric lights, mike and loudspeakers are hardly used even the number of audience in thousands.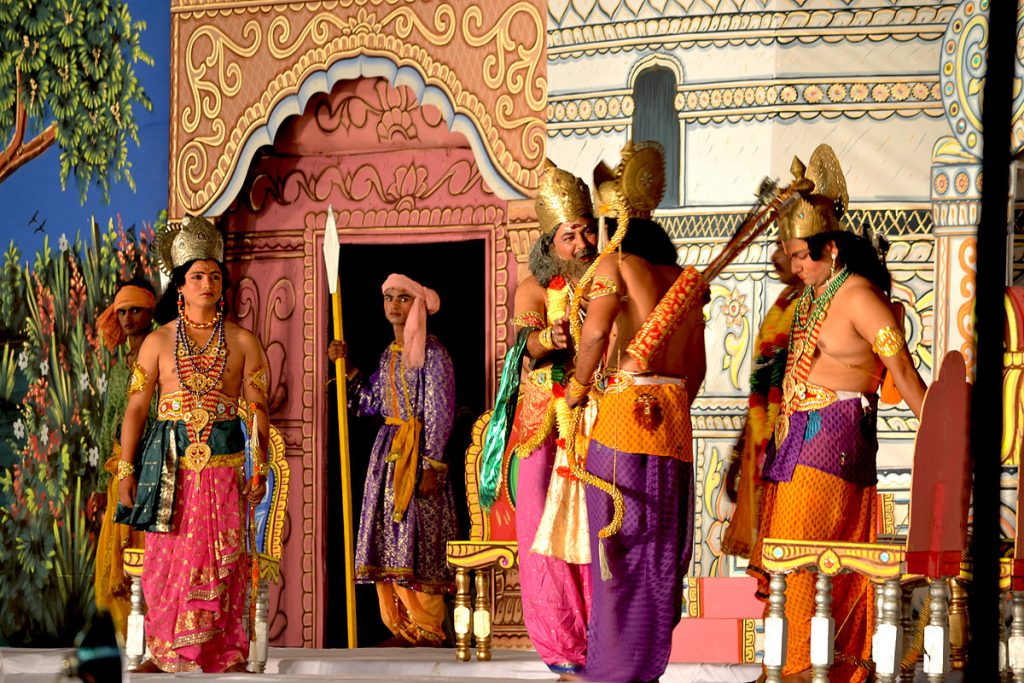 Kulasekarapattinam Dussehra
Dussehra (Dasara) Day is considered as the most auspicious day in Mutharamman Temple. In this temple, Dussehra is being celebrated as a big festival. Lac of people gathered here to celebrate this festival.
This temple celebrates Dussehra in a unique way among all of the temples. The festival is celebrated here for 12 days instead of 9 Days. This is also called as a kulasai festival.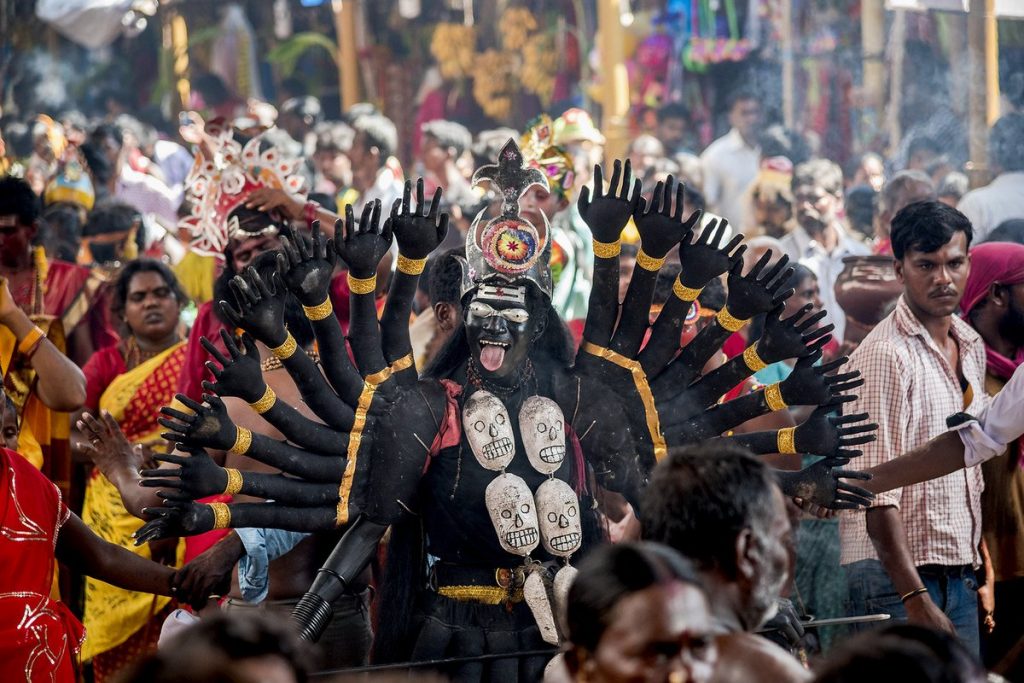 So plan your Dussehra accordingly and visit these places once in a life to see this festivity or else plan your Dussehra party at your place to find the best caterer in your locality.
Best catering Service can make your party the perfect one!
 Choose the best food online  here is an article written by one of my colleague – Make Healthy Food Choices 
Comments
comments